It's difficult to choose the greatest races when Formula One has been going for years but we've made a good go of it and we'd like to know what you think!
10. Canada 2011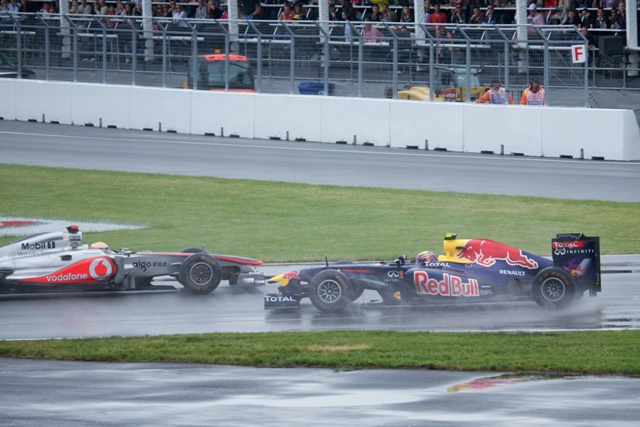 This race was delayed for two hours due to heavy rain. During the first part Button had a drive-through penalty, once he'd taken this he was back in 18th.
They restarted behind the safety car for eight laps with, unsurprisingly for this year, Vettel leading and once the safety car was in, he began to pull away.
After more appearances by the safety car, Vettel was still in first but with Button and Massa catching him. It looked like Vettel was going to win until he hit a patch of water on the final lap and went wide. Button snatched the lead and won the race.