Here are some of the most popular films of the 90s, an interesting mix of thrillers and dramas. There are quite a few book adaptations here so I'd suggest watching the films and having a read of the original material.
10. The Usual Suspects (1995)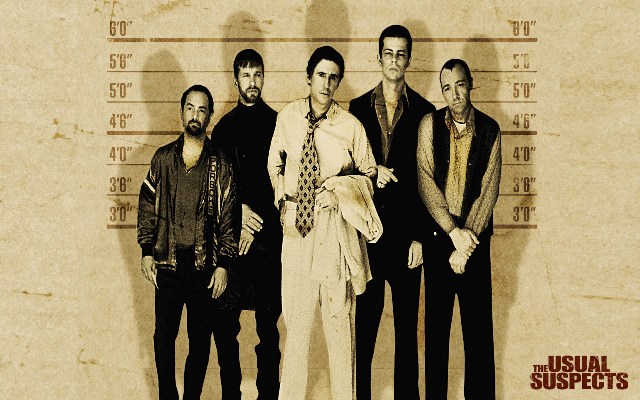 The key to a mystery lies with five criminals in a seemingly random police line up. A boat is destroyed, criminals are dead and the one survivor delivers a convoluted story that can't necessarily be trusted.
When watching this film you'll be second guessing yourself as to where you think the story is going to go next. It's gripping and exciting.