3. Spa 1998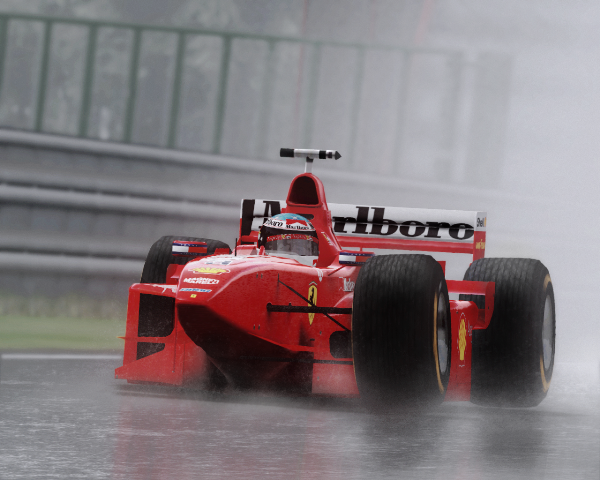 After two big crashes on the first lap and a red flag, there were only a handful of cars remaining.
Michael Schumacher had built up a 30 second lead over Damon Hill and was coming up to lap Coulthard. As instructed, Coulthard slowed to let Schumacher through but stayed on the racing line. The resulting spray caused Schumacher to drive into the back of Coulthard and damage both cars.
Damon Hill led the race once again, with his Jordan team-mate Ralf Schumacher right behind him. It was the first win for Jordan in 126 starts.
2. Brazil 2008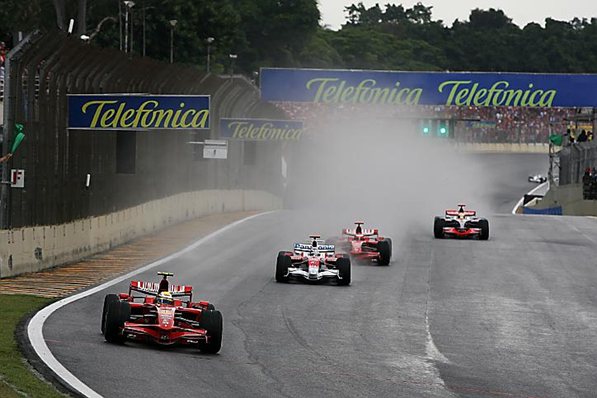 The race was delayed due to wet weather but once it got going Massa took an early lead. McLaren had their sights firmly set on fifth so Lewis Hamilton could win the Drivers' Championship. When some wet weather arrived toward the end of the race Sebastian Vettel and Hamilton went in for intermediate tyres.
Timo Glock stayed out on dry-tyres and got up into fourth place. He was the man for Hamilton to get past in order to win the Championship. On the last lap Hamilton couldn't get past Vettel and it looked like Massa was going to be the new champion. However, at the last minute, both Hamilton and Vettel passed Glock putting Lewis into fifth and winning him the World Championship.