Being a Fastest or atleast being one of the fastest men is no simple feat to achieve. It takes lot more than hardwork, i suppose. Here we present a list, congratulating the top ten fastest men in the world. Enjoy!
10. Carl Lewis (9.86 seconds)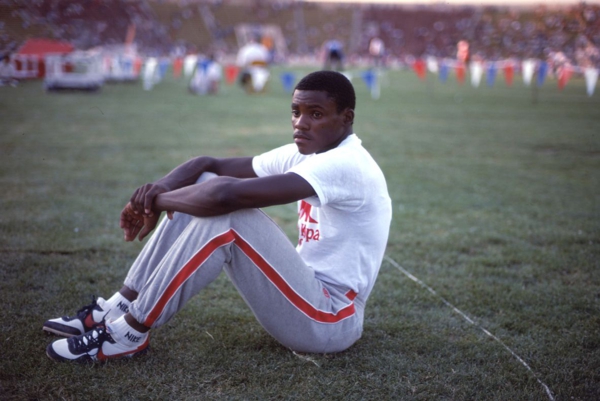 Frederick Carlton Lewis was a US athlete, who specialized in 100 m sprint and long jump. He won 9 Olympic gold medals and 8 Worlds Athletic Championship gold medals during his successful career, between 1984 and 1996. Carl Lewis was the son of William Lewis, a polo player. He first competed in long jump at the age of 15 and after performed well in speed test, he also joined 100m sprints. At only 19 years old, Carl Lewis was selected for the US Olympic team, but unfortunately the boycott of Olympic Games 1980 at Moscow, delayed Lewis' international debut. During the Olympic Games 1991, Carl Lewis and Leroy Burrell dominated the sprint events, Burrell first broke the world record at 9.90 s and Carl Lewis responded with 9.86 s. Carl Lewis credited his excellent athletics performance to vegan diet, he adopted in 1990.