1. E.T. The Extra Terrestrial (1982)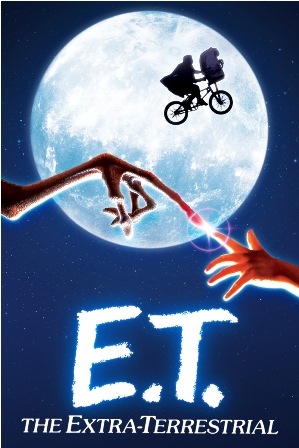 This film is about Elliot, a boy who makes friends with a stranded alien. He helps E.T. to get home with the help of his friends, all the while trying to keep their secret from parents and the government. It's a beautiful film that is actually based on an imaginary friend the directior, Steven Spielberg, created for himself after his parents' divorce.
There are some heart wrenching scenes, a few laughs and the whole film still stand out as one of the greatest ever made.