The Mahindra Thar Black Hawk is a customized car launched by Mahindra and named 'Black Hawk' because of the overall dark shade of the body. The detailed interior and the exterior customizations and modifications make the Thar one of the fascinating looking customized off-roader of all times.
If you swoon past the Black Hawk during the dark, the red lights all over its body will ensure you turn your head and give a look at the entire car. In front of this customized beast, there are LED rings, extra wide fenders, redesigned bumper hooks, projector headlights and floodlights fixed on the roof. This car can be used as a snorkel in cases of heavy rainfall as it has the finesse of water wading capacity. The Black Hawk is way bigger than any other contemporary car as it is fitted with Maxxis Bravo tiers with 5-spoke alloy wheels. There are some added rear features in Black Hawk which are not present in any other car, such as Y shaped interior light, fixed hardtop which is larger than standard glass area and LED lighting.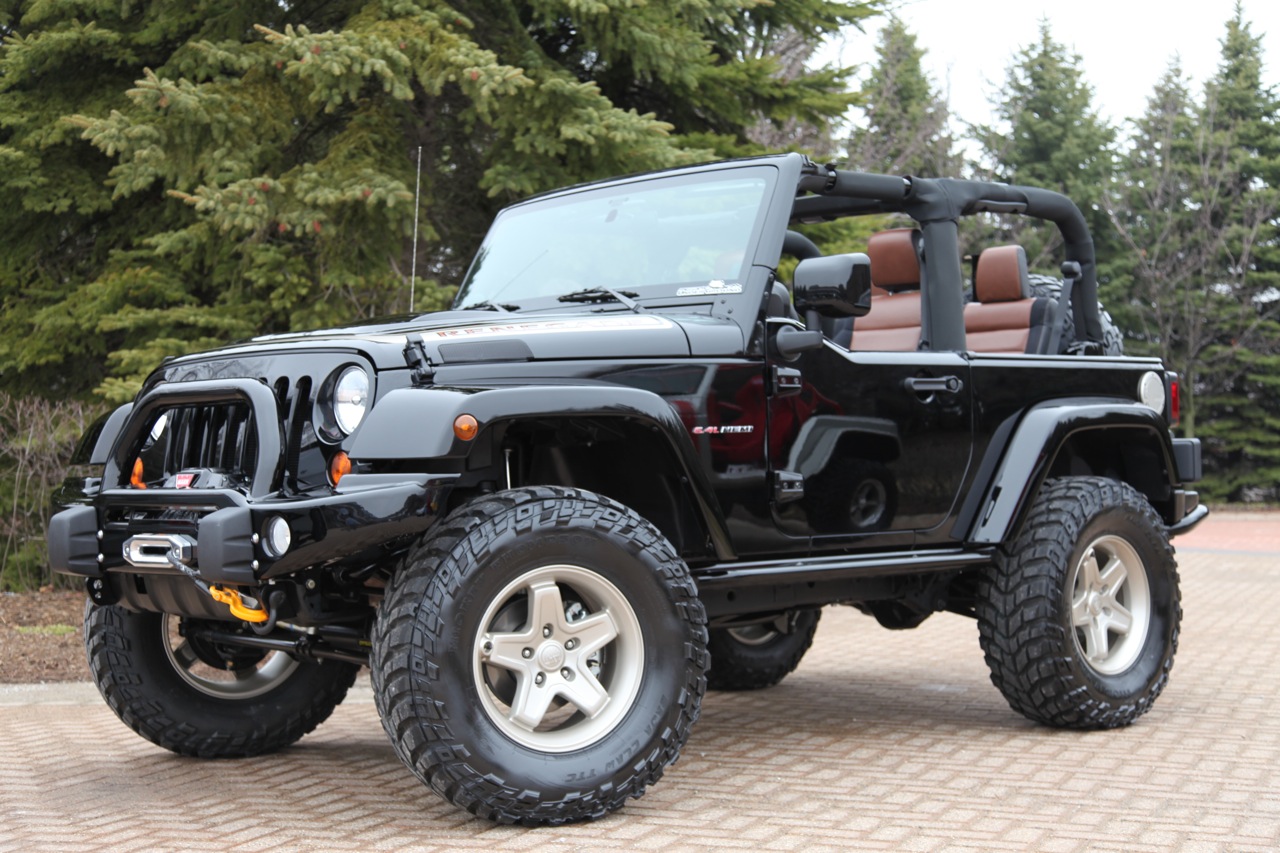 The rear seat of the car has been eliminated to give increased space and create extra storage with full interior transformation keeping in mind customers' personal interest and satisfaction. The previous model of Thar had a simple dashboard with the necessary basic unit, but this modified Black Hawk has a dashboard which looks elite and doesn't give the previous Thar feel. All the front seat covers are made with black leather which will give a regal and a premium feel to the customers while driving this beast.
If you have an old Thar model and you are looking to redefine and customize it into the Black Hawk version, then the customization may cost you somewhere around Rupees 4.99 lakh. But, if you are planning to purchase a new one then you will get to select your car from a wide range of variants. The price of the 2WD Thar DI model starts from Rupees 6.48 lakh and if your eyes are on the CRDe variant, then you will get it for Rupees 9.25 lakh approximately. If you want to spend on the 4×4 variant of Thar DI, then that middle placed variant is priced at approximately around Rupees 7 lakh.
Among all these variants, the least powerful one is powered by a 2523cc engine. It will produce 63 BHP at 3200 rpm and 195 Nm at 1400-2200 rpm. 226 millimeters front disc brake are standard for both these models coming under the low-cost variant. If you are planning to purchase the standard version of the 4×4 Thar DI, then this 4×4 Thar DI comes with an added feature of 185/85-R16 tires. If you are willing to spend lavishly for the best version of Black Hawk, which is the CRDe variant, then this beast comes with bigger 235/70-16 tires as stock.
The structure of this Black Hawk is the same as the previous one, but the FRP hard-top roof is modified with an additional six layers. You will also get an extra body kit which can use while off-roading thus making this car worth a buy!