Sports injuries such as ACL tear, knee injury, ankle sprain, tennis elbow, hip flexor strain, concussion, groin pull, sciatica, shin splints, shoulder injury, patellofemoral syndrome, and a hamstring strain, etc., affect a person's life in a variety of ways. For any person who lives an active life, such injuries can prove to be a nightmare.
So, if you are an athlete; who has to give their 100% in each competition, it's crucial that you take proactive steps to heal your injuries. And one of the most indispensable parts of recovering from an injury is to identify its nature in the first place and seek immediate medical help for it.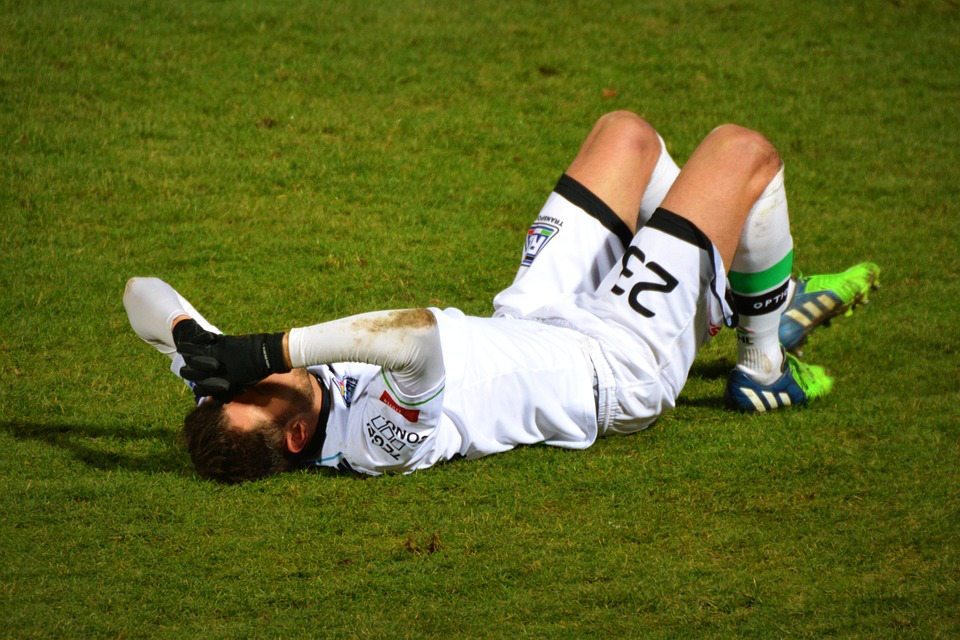 If you talk specifically about athletes, they have a whole team of medical experts, who take care of their fitness. In case they receive an injury on their lower body parts or upper body parts for that matter, their healthcare team guides them on how to deal with it effectively.
However, the worst part is that if you fail to treat sports injuries at the right time, they can lead to further problems. And you will have to pay a lot of money to recover from them.
According to Blue Ridge Physical Therapy, "Repetitive stress conditions. Arthritis and tendonitis often stem from sports moves like swinging a racket or throwing a ball. Joints and muscles can become inflamed in vulnerable areas, including shoulders, elbows, hips, ankles, and knees."
So, if you are also suffering from a sports injury, here is how to deal with it effectively to get back to your routine life as early as possible.
Rest For a Couple of Days
If the injury that you have received is not that severe, then perhaps taking sufficient rest is enough to recover from it. You can use home remedies for dealing with such a problem, apart from taking rest.
However, when it comes to giving rest to your body, it doesn't mean you have to sit on a couch or lie down in your bed for the whole day. It is actually about avoiding strenuous activities that can put pressure on the injured part, which can further worsen the problem.
So, when it comes to athletes, they should avoid the practice sessions for a day or two; however, they should continue to do the routine activities like going for short walks because that's good for them.
Consume Nutritious Food
Nutrition is utterly crucial for battling with injuries; therefore, make sure that you up the intake of nutritious foods such as fresh fruits and veggies, milk and other vital dairy products, nuts, and fish, etc. A healthy body can fight against any disease or injury way better than the one that's too weak.
Whether you have injured your muscles, ligaments, tendons, bones, or joints, it's vital to consume foods that are a rich source of vitamins, minerals, proteins, and antioxidants. These foods help in providing the necessary nutrients to injured parts and promote healing.
Don't Put Pressure On Injured Parts
One of the best ways to deal with the pain and discomfort is to avoid putting unnecessary stress on the injured part. And in case it's a joint injury, then you have to be even more cautious. In this case, losing weight can prove to be utterly essential to you.
When you have excessive weight, it puts undue pressure on weight-bearing joints, which eventually creates problems when you perform physical activity. Therefore, people with knee, hip, and ankle injuries should focus on shedding those extra pounds to reduce the pressure on their joints.
Exercise Regularly
Introduce exercise in your daily routine to strengthen your muscles, bones, and joints. Besides, it's also significant for shedding those extra pounds, helps in maintaining healthy skin, increases your energy levels, sharpens your memory, and promotes sleep.
Keep Your Body Hydrated
If you want to feel good all the time, you should up the intake of water. The lack of water in your body can affect your memory, mood, cognitive and motor skills, and brain functioning. Therefore, if you want to avoid all these problems keep sipping water frequently. It is also essential for losing weight, flushing out toxins, improving the immune system, and preventing bad breath, cramps and sprains.
In short, sufficient consumption of water is necessary for feeling energetic, which helps in battling injuries.
Consult an Experienced Physical Therapist
Seeking the right type of medical assistance is necessary for reducing pain and discomfort that result from sports injuries. Physical therapy which involves the use of exercise therapy, manual therapy, and mechanical force is one of the best treatments for sports injuries.
Physical therapists target the actual location of the injury for ensuring a quick recovery. They check your mobility by carrying out a physical examination and then create a personalized care plan to meet your needs quickly.