In case you are looking to buy a home, it's likely that you might have thought of hiring the services of mortgage agents in Anaheim, CA. If you have not thought about it, it makes sense to weigh the pros and cons of such an initiative so that you make an informed decision.
The job of a mortgage broker is to help a home buyer in obtaining a mortgage. Basically, they will consider what your own specific circumstances are and try to get you a mortgage, which suits both your credit history and your budget.
Pros of Hiring a Mortgage Agent
Brokers are not paid off until a deal is closed; so, they try their level best to get a deal closed at the earliest. In case your lender rejects your application, your broker will work hard to help you overcome the obstacles and get your loan approved.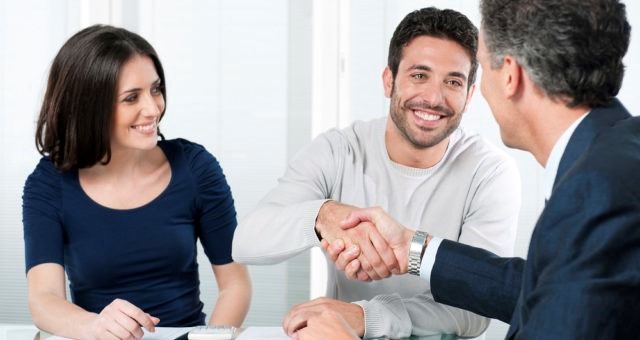 Another major reason why people prefer hiring a mortgage broker is because they can help you save a lot of time. Getting a mortgage loan is not an easy task since it involves a lot of paperwork and research. You don't have time to talk to multiple lenders. A mortgage broker acts on your behalf, approaches different lenders, finds the best deal for you, negotiates payment and interest terms and tries to get your application approved.
Since a typical mortgage agent in Anaheim, CA works within a network of 5-10 mortgage lenders, they can quickly identify the mortgage products that suit your eligibility and requirement. In addition, mortgage brokers also have an idea about specialized mortgage programs that cater to the needs of home buyers with less than the requird credit scores.
Most mortgage brokers have a large network of local, regional, and national level lenders and they can help you get some portion of your loan fee waived off for you. Apart from this, you get one-to-one attention that you won't find elsewhere.
Cons of Hiring a Mortgage Agent
Everything in the world has pros and cons, and the mortgage brokerage industry is no exception. However, while the shortcomings are no doubt there, some bad actors gave it an even worse name with their unethical behavior and that is why the Dodd-Frank Act came into being. A common complaint is that mortgage brokers may wrongly take you to those lenders who they have vested interests with even though their mortgage terms may not be suitable. In addition, finding a reputed mortgage agent in your vicinity can be challenging because the number of licensed mortgage agents has gone down drastically post the housing downturn in 2008.
Apart from this, seeking the services of a mortgage agent can limit your access to some large lenders as in the wake of the housing crash, some large lenders have stopped working with mortgage agents.
Conclusion
So, it's evident that the pros far outweigh the cons when it comes to hiring a mortgage agent and the best thing is that there is nothing to lose.  So, why not give it a try?