Millions of people watch TV each day and those little boxes could really change the way we think about specific issues. Some TV shows are much more popular than many others. These already leave a big impact on modern society. In the last few decades, the perception of people has been altered significantly and much of it is contributed by the use of TV.
In many countries, the social structures are changing rapidly and a few things have altered permanently. Those that are valued in the past are considered outdated or unnecessary these days. Today, not many people are interested in values that were essential just a few decades ago. Back then, TV shows were focused mostly on demonstrating these values, such as positive family structure and ideal way parents look after their children.
Unfortunately, this has changed, probably for good. Gone are the days when members of the family can sit comfortably in the front of TV watching series. Many popular shows provide violent scenes with stronger sexual content. The TV industry has entered a new phase and this gives the entire society a profound impact.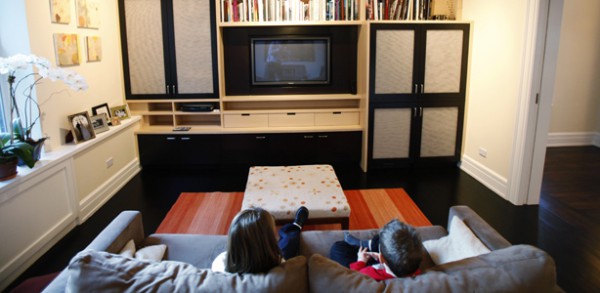 TV shows are now focused much more on specific interaction between people. Instead of family relationship, we see focus on how couples manage their occasionally strained loves. Families are no longer the central focus and the depiction of an ideal family is often seen with cynical eye by viewers. Popular TV shows focus more on friends.
There are multiple popular shows that focus on aggravated assaults, murders, rapes and social violence; some with graphics depiction. Producers want to constantly surprise and provoke viewers, but unfortunately they often choose violence and sexual-based paths. TV is no longer a safe thing for the family and some parents have even sold their TV sets to avoid exposing children with potentially harmful concepts and ideas.
Most parents won't choose such an extreme path, but it is important for them to do things carefully. In fact, it is possible to make TV one of the most important education tools. Parents may restrict or password-protect TV channels that regularly show programs filled with sex and violence. Channels that are allowed should be those that air children-oriented shows and documentaries.
To encourage children watch good TV shows, the entire family could watch TV after dinner for specific shows, such as documentaries and other educational programs. They can provide guidance on what they watch on TV and keep children interested with those shows.
It is a good idea to tell children about things that they need to see and encourage interest on specific subjects, such as history and science. Many children are particularly motivated with specific subjects, such as dinosaurs and vehicles. There are programs that can provide detailed information about these subjects to keep children updated with latest developments.
This can distract them from watching shows with near-zero educational content, especially those that depict violent and sexual scenes. Overall, parents should contribute in slowing down negative impacts of TV on the society