These days, video games have become an important form of entertainment even for busy individuals. Electronic-based games are available for both adults and children. There are many companies around the world that dedicate themselves to games production and development. Apart from the usual gaming consoles, people habitually play games on personal computers and mobile devices.
These games can be controlled with many different user-friendly tools, such as games pad, ergonomic controllers, mouse and gaming-oriented keyboard. These tools help users to feel and understand the real thrill of gameplay. Each game unit could also interact with one another, allowing users to confront in multiplayer sessions. Games can also help people to develop tactical knowledge and motor skills.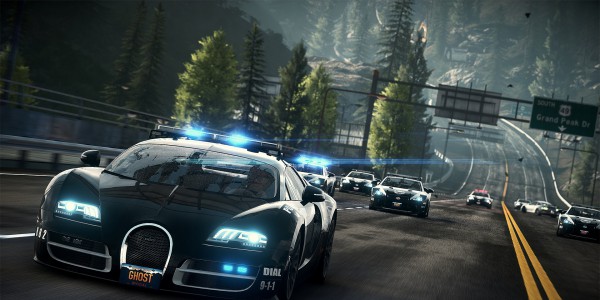 There are many types of games, such as action, strategy and driving games. The latter was among the most popular topics in the market as many players are interested with racing-related sports. Racing games come at different forms, they can be represented only as small cars that move around the laps. Other can be more elaborate by putting payers inside the cockpit and have a more realistic feel in driving the car.
There are even racing cars with only bicycles. In fact, anything that people use as transportation can be used for racing.
There are many popular racing games in the market, such Need for Speed. These games not only allow players to race inside cities, but also improve their cars by purchasing many different items.
Some games also provide depiction of racing on off-road locations. Racing games may also require management skill, such as those related to F1. Users may need to adjust their cars and manage their entire team. Here are benefits we can get from playing racing games.
1. Improved motor skill:
Just like professional racers, players also need to have good motor skill to react to changes in the racing areas. They often need to manage their car better in tight turn, by adjusting accelerator, brake and gear. Competing drivers will also seek to win the race and players need to outwit them through good driving skills and logic.
2. Interest on automotive world:
People who love to play racing games are likely more interested in automotive world. They may start to learn how to maintenance and make simple repairs on their motorbikes and cars. They could follow latest developments in the automotive industry, by keeping themselves updated with new cars released to the market. This is a good hobby to adopt and can even turn into lucrative small business if people have good business sense.
3. Improved social skills:
It is quite rare for true fans of racing games to play on their own. Racing games involve many people and players would be encouraged to invite friends to play together. Many people can participate in racing games using different computer units. This activity could also improve social skills and help friends to communicate better.
4. Better competitiveness:
Racing is a competitive activity and players will know how to compete properly. They can apply positive values of racing games to their real life.