Despite our busy lifestyle, many of us have more than enough time to kill. As an example, we could spend 15 minutes in a queue or we need a brief break from stressful work at the office. This is the time when our mind needs some exciting distractions. Luckily, mobile devices are very affordable these days and it is possible to purchase gaming-capable models for less than $150. In fact, we have been seeing many adults interacting with mobile games.
These games are so practical that older generation also enjoys them. People under 40 are common consumers of these titles. Female consumers also become an important part of this industry. They also play and purchase more mobile games.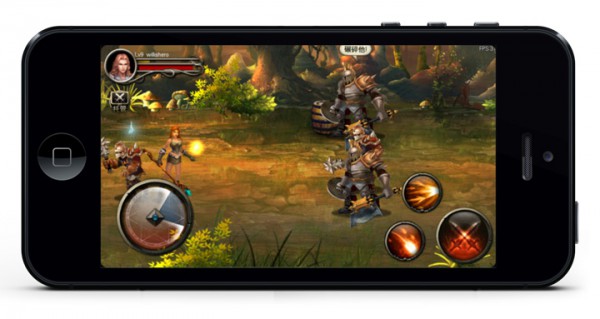 One likely reason why people love mobile games is because they are so simple. With gaming consoles we need a dedicated console and a large TV set. This won't be practical if we frequently go outside. Although PC games are playable on small netbooks, they are not as practical. Installing computer games is still a difficult task for many people. As comparison, owners of mobile devices could go to the app stores, depending on the operation system used.
We can purchase a game or download free titles. After tapping the install button, the game is downloaded and installed automatically. We only need to make a confirmation as the usual security mechanism. The icon will be displayed on the home screen and we can play it immediately.
Like many electronic-based games, games on mobile devices are also highly interactive. The touch-based interface also makes them very intuitive. Even very small children and seniors can control objects easily with their fingers. The competition in the mobile gaming industry is quite fierce and developers have been looking for innovative ways to make their games interesting.
They are struggling to make their games addictive. As usual, competition is good for consumers and users. This allows us to get many new, interesting titles almost each week. Best of all, many of these games are available for free.
Developers earn revenue from displaying in-apps advertising and they also encourage us to purchase digital products. Mobile games are available in many categories, such as lifestyle, strategy, racing, card, role playing, arcade, action and puzzle. This allows us to choose many different games based on our preferences.
Overall, games based on Android and iOS platforms have pushed the boundary and they are much more exciting than those outdated J2ME games.
Fortunately, the competition among mobile device manufacturers has contributed to more excitement. Vendors have provided better screen with higher resolution and improved panel technology. They also add multi-core processors, which are faster than their predecessors. Before, some manufacturers have experimented with 3D gaming, although such a technology fails to gain enough interest from users.
So, just grab your mobile device and tap the app market icon. We will have access to many thousands of free and paid games. There's no chance we will run out of games to play, because developers churn out games faster than we can play them.