These days, many families are spending their time in front of the TV. They regularly watch multiple favourite shows at one time. It means our decision in choosing the right TV service providers can make or break our quality time. We should get the most out of our family time by deciding correctly about whether we should choose cable or satellite TV providers. There are differences between these services.
As an example, we should consider the type of equipments required for each. As an example, one box is needed for each TV when we use cable television. However, in addition to the box, we should also install satellite dish when we choose satellite TV providers. When someone subscribe to satellite or cable providers, they can borrow or purchase all the equipments.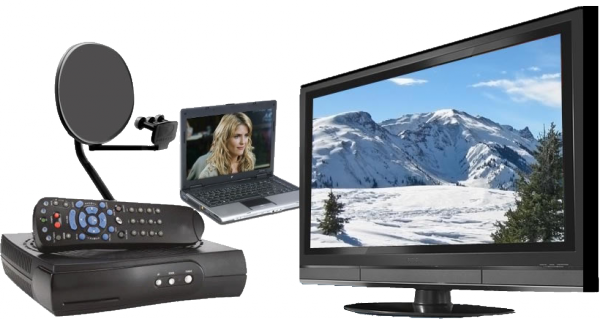 There's no use of having expensive TV sets if we fail to get excellent reception from the providers. With cable TV, we can use digital or analog channels. The analog channel is notorious for its weak reception, while satellite TV use digital technology exclusively, because it is not possible to transmit standard signal between satellite to home-based satellite dish.
Another important thing to consider is cost and it is no exception with choosing the right kind of TV provider. Overall, providers of cable TV require higher subscription fee. The simplest package may cost us as much as $30 each month. With satellite subscription, it is quite possible to get lower prices.
This should be easy to understand. Cable TV providers often need to install a comprehensive infrastructure just reach one subscribers. The physical cable could be placed within common underground tunnel or aerial installation. On the other hand, satellite TV providers could simply lease satellite space and transmit their programs to millions of subscribers. The cost of satellite and box can be covered by one year of subscription.
Another thing to consider is that, cable TV services are available only in urban areas, where it is possible for providers to place their physical cables around subscribers' homes. With satellite TV, subscribers in rural and remote areas can conveniently access the service, because satellite has very large coverage area. This allows people in villages to watch hundreds of TV channels, although they are hundreds of miles from the closest large towns.
It should be noted that satellite signals could be disrupted during heavy electrical storm, while cable TV services are immune from the effect of weather, unless the cables are severed for some reasons.
One advantage of cable TV services is embedded Internet access. The cable could have more space to allow subscribers receive broadband Internet service. It is also possible to watch programs on multiple TV sets, although only one channel can be chosen at one time.
Overall, choosing between satellite and cable TV services should be easy. There are drawbacks and advantages we could consider. Each individual has unique preferences on what they should choose. So, each provider would be ideal for different types of consumers.