Eliminating 8 hours for sleep, we could spend the remaining 16 hours each day listening to talks, echoes, hums, sounds and noises. It is easy to get ourselves irritated by random noises and we often opt for a total silence or at least well-arranged sound, in the form of music. By listening to music, people want to manage the type of music that they listen to each day.
This is why many people find an interest in music, because music can make them feel more organized. When we listen to loud noise, we are more likely to plug in the earphones and play our favourite tracks. In fact, at places with so much random noises, people are more likely to make music listening as part of their hobbies. Often, these musical activities can accompany us in shaping our thought process as we are working at house or office.
Music is a hobby that can make us feel happy and more relaxed.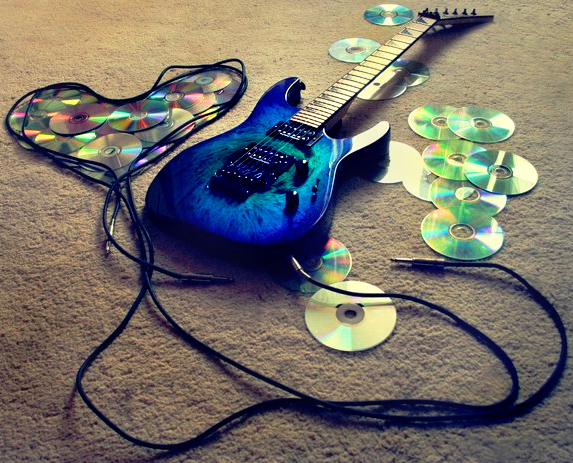 Among popular recreations we do, music is essential part in human society. People who have art-related hobbies are more likely to have music-listening as one of their hobbies. People who are affected by severe pressure at work, could reduce their stress by listening to music. Good music simply relaxes our mind, body and soul.
The music hobby can be represented in many forms, such as simple listening, collecting CDs/DVDs, writing music, singing, playing musical instruments and many others. For many of us, developing a music-related hobby can be comparatively natural and easy. People are brought up with plenty of music all around us. In fact, human culture is richly intertwined with music.
That's the reason that many different areas have their own representations of music, despite multiple geographical separation. Music is a natural part of our mind and even cave people may already have basic taste of music by hitting multiple objects to produce simple tunes. Playing music is an expression of our feeling and it is easy to see why people are so passionate about music.
For modern people, music is not only something that touches their soul, but it also could shape our personality. Many people simply want to look cool and trendy by listening to specific kind of music. People who learn to play musical instruments could learn self-discipline and patience. Musical instruments could also unleash our creativity and people who are proficient with these instruments would start to create their own compositions.
Writing and composing songs can bring out our deeper emotions, creativity and fantasy. Many people also collect old records, cassettes, DVDs and CDs. They often collect albums and singles of specific genre or singers or specific era. Music can become the start of other related hobbies, such as making musical instruments, DJ, dancing and singing.
The world of music is a very large universe, where people can often be enthralled by so many options it provides. The wonder of music is simply what makes people love music so much.