Essex enjoys a slightly milder, drier climate than many parts of the UK, yet winters here can still play havoc with your car. As with other parts of the country, weather in towns like Colchester, Braintree and Clacton-on-Sea can be unpredictable, especially in colder months. Most breakdowns occur in winter, so it's important minimise the chances of a mechanical problem by preparing yourself and your vehicle.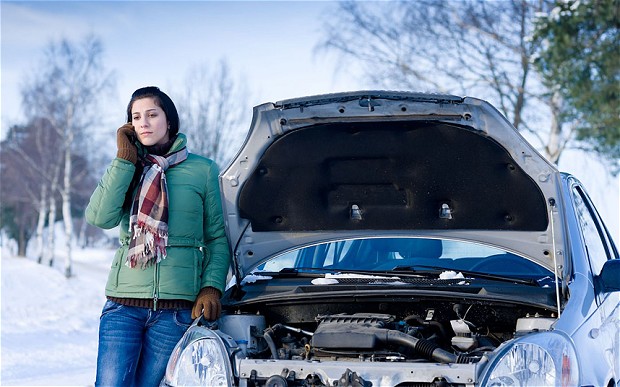 The chances are that the lowest temperatures are still to come. In February, one of the chilliestmonths, the coldest districts are Uttlesford and Braintree. However, extreme cold affects all parts of the county, throughout winter.
Preparing your car for winter
It's advisable to have your car checked over at a garage before the coldest weather sets in.
Battery
If your battery is more than three years old it may struggle in the cold temperatures, so you might consider replacing it. Battery failure is the leading cause of breakdown, not only in winter but year-round.
Tyres
In addition, your tyre tread depth should be at least 3mm, to give you as much grip as possible in slippery conditions. Investing in winter tyres is also an option.
Antifreeze
Your garage should also check that your coolant is topped up and has the correct ratio of antifreeze added.
Fuel
Aim to keep your tank at least a quarter full in case you face a delay in winter.
Windscreen
Check for any cracks in your windscreen and have any repairs carried out as required. Keep the glass clean both inside and out in order to reduce dazzle from the low winter sun. Consider replacing wiper blades if necessary.
Screenwash
Use a 50-50 mix of reputable brand of screenwash and water to minimise the chances of it freezing in cold weather.
Door seals and locks
Coat door seals with petroleum jelly or polish to prevent them freezing. Spray alittle WD40 on your door locks to help prevent them freezing over.
Reducingrepair bills by investing in a new car
Mechanical problems caused by winter often prompt motoristswith older cars to consider buying a new one. The cost and hassle associated with keeping a used or aging vehicle on the road can be significant.
Buying a New Seat
Investing a new car can see these bills reduced or eliminated, especially if you purchase a vehicle with a long warranty. Seat has long been known for its generous warranties for models such as the Ibiza and Leon. These can be further extended, meaning owners may not have to face a repair bill for years. Indeed, Seat's superior build quality may mean that repairs are seldom required in the first instance.
Lower Fuel Consumption
Buying a new vehicle also means accessing the latest fuel efficiency technology. The new Ibiza, for instance, returns up to 78.5mpg on a combined cycle with emissions as low as 94g/km. That's great news for your pocket – and for the environment.
Style on – and off – the Road
But it's not all about managing costs and benefitting the environment. A new Seat also delivers exceptional performance on the road – even in wintry conditions. And sleek contemporary styling means you'll look as good as you feel while driving.
Seat Leon SC
The Seat Leon SC, for instance, has wonpraise from a range of automotive journalists for its styling, as well as for its performance, handling and refinement.
Leon X-perience
For those with an especiallyactive the lifestyle, the Leon X-perienceis a compact SUV that delivers driving pleasure, plenty of interior space – and an all-road capability that makes driving in wintry conditionschild's play.
Ibiza 5DR
Boasting huge pedigree and bags of fun, the sporty Ibiza 5DR is the perfect vehicle for hatchback lovers, drawing on over 30 years of experience. The latest model adores the open road, while ensuring you stay in complete control in wintry conditions.
Tackling winter head on
Winter can be a challenging time for Essex motorists, but for those who choose to upgrade to buy a new Seat, driving in winter can be as enjoyable as in summer.
Find out more about Seat's latest exciting models – or book a test drive today