There are many reasons you might want to buy a used car, such as greater cost savings, more value for money, and more choices on offer. There are many misconceptions that might be preventing you from accessing great deals on used cars. This is the time to eliminate those misconceptions and buy a used car that fits your budget and offers tons of features.
The first reason to consider buying a used car is that you save a lot of money on the purchase. You might buy last season's car at a fraction of the price of the latest model. The features that are unaffordable in a new car would be within your budget when you buy a used car. Plus, you have many types of cars to choose from.  Sometimes, features are dropped from newer models and these might be precisely the features you want in your car. Since you cannot find them in a new car, you can look for them in a used car. In addition to more features, there are more makes and models of used cars available, when compared to new cars. This offers the buyer plenty to choose from.
Long term costs would also be something to consider when you buy a used car. Buyers often cite mileage concerns when purchasing a used car. Today's cars however, are designed more robustly and can last for a long time. Plus, your used car will most probably come with a certification from the dealership, proving that it has been inspected and rated for its condition. This ensures that you don't have to worry about possible flaws in the system ruining your purchase.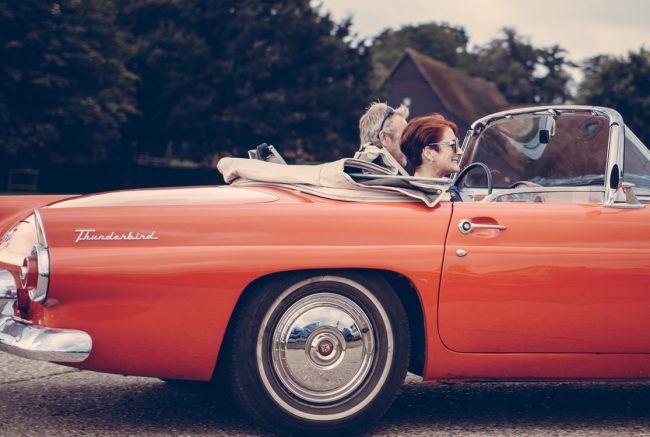 Paperwork on a used car is also less expensive. Consider one of the most significant long-term expenses for a car – insurance. Insurance providers calculate premiums based on, among other factors, the car price. If the car is expensive, they are expected to pay more when a claim is made on the car's insurance. This is why premiums for expensive, new cars can be high. On the other hand, for cars that cost less, including used cars, the insurance premiums are lower.
There are many ways to ensure that you are not cheated when buying a used car. You can look at the car history report, which reports all the repairs, accidents, ownership details of the car. This helps you decide which car to purchase. You might also get the car assessed by a reliable mechanic to ensure there are no flaws that can ruin the purchase. If you research the used car market, you should be able to understand how the cars are priced, thus ensuring that you are able to bargain for the best prices.  There is a thriving market for used cars, and you will often come across fellow admirers of the used cars, who can offer the best tips and recommendations.
There are plenty of reasons you want to buy a used car and at P.C.T Enterprises of Florida, you can locate the car of your choice in the inventory, look for special pricing, and find financing for used cars. You can find us at 1606 Faust Drive, Englewood, FL 34224.
P.C.T Enterprises of Florida carries an excellent selection of used vehicles at a price you can afford! Take your time exploring our
Englewood Dealership and experience the full inventory of quality pre-owned cars, trucks, and SUVs.