Jonathan Schrag is a sustainable energy expert. He has great experience and expertise in the fields of climate, energy and environment. The best part about him is that he had held prominent positions in different companies as well as universities since thirteen long years. Presently Schrag is working at the Rhode Island Public Utilities Commission.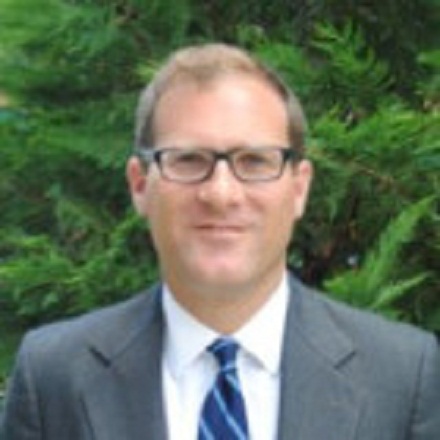 The Rhode Island Public Utilities Commission is basically a 3-person executive board in the state of Rhode Island. It works together with the administrator of the 'division of public utilities and carriers' for regulating the public utilities. It is a tribunal board and has the authority, duties and powers to:
Execute & put into effect the set of rules established in the Section 39-1-27.6
Do investigations and hold hearings involving tariffs, rates, charges and tolls, and the reasonableness and sufficiency of facilities & accommodations of gas, railroad, water, electric distribution, telephone, location of the railroad depots & stations & control of the grade crossings, telegraph & pipeline public utilities and many more.
Jonathan Schrag holds the position as a Deputy Administrator at the Rhode Island Public Utilities Commission. Before joining the Rhode Island Public Utilities Commission, he served the Environmental Defense Fund (EDF) as Senior Director of the Clean Energy Idea Bank for more than a year (1 year 3 months). His role was to apply his expertise and experience in the state energy policy for directing the Clean Energy Idea Bank of EDF, which is a nonprofit environmental advocacy group known for its work on issues including ecosystem restoration, global warming & advocates using economics, sound science and law for finding successful environmental solutions. Schrag's motto for EDF Clean Energy Program was thus to help transform the electricity system of the country to grow the economy, allow people have control over the use of energy and its cost, and slash pollution. And he had been pretty successful in what he tried achieving – the clean energy experts started working with the policymakers, regulators, clean tech entrepreneurs and other stakeholders for hastening the economy by modernizing the utility business models, making grid less wasteful and more resilient, leveling the field for clean energy.
Jonathan Schrag joined EDF in May 2015 after serving as a Senior Fellow in Energy from NYU School of Law. At NYU, his work mainly focused on the regulatory as well as financial innovation regarding distributed energy resources & decentralization of the electrical infrastructure. Before joining New York University School of Law, he was an Executive Board Member of the Northeast Clean Heat and Power Initiative (NECHPI) for 1 year 3 months. He also worked in the Connecticut Department as a Deputy Commissioner for Energy, RGGI, Inc as an Executive Director, as a partner for Hudson Strategic Energy Advisors and an Executive Director of the Lenfest Center for Sustainable Energy before serving NECHPI.
You would also be surprised to know that Jonathan was:
member of the Energy Working Group of the Regional Plan Association,
vice president of the New York Association for Energy Economics
member of the U.S. CFTC Advisory Panel on Energy & Environmental Markets