Car owners have their own secrets concerning how to avoid traffic accidents. However, there are also statistics that reveal the answers to the following questions: on what days of the week there are more accidents, who often gets in an accident and what color is the most dangerous. This article will help you answer such questions.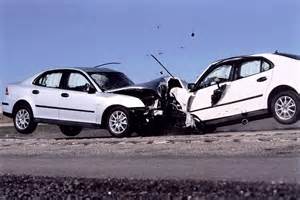 What Color is the Most Dangerous?
Researchers from Australia analyzed the data from insurance companies, and found out that black cars get in an accident and more than white cars. The difference in accident rate between black and white vehicles is 12%. Of course, there is nothing extraordinary here. The answer to the question is pretty simple. White most are easier to spot on the road. Therefore, the safest car is the one, which is painted in a bright color. That is why if you consider buying a new and used BMW X5 or some other car we suggest you buy a bright one! Virtually accident-free color is orange for men and brown for women. Nevertheless, it also should be noted that these are the most unpopular colors among motorists.
On what Day of the Week are there Fewer Accidents?
According to statistical studies, there are fewer accidents on Saturday, because motorists use this day for their leisure. A higher number road accident occurs on Friday. This is due to drivers' fatigue after work, and the fact that many drivers are in a hurry to get home. In large cities like NY, there are fewer accidents on the roads between 3:00 to 6:00 pm. Most accidents occur in the period from 18-00 to 21-00 hours.
Who gets in an Accident More Often?
People who are involved in an accident are often men between 24-28 years and less often men from 54 to 58 years. The most "dangerous" age for women drivers according to expert data is 29-33 years.
One of the big insurance companies did the largest UK study related to accidents on the road. To do this, its staff conducted an analysis of four thousand road accidents that had happened in the last 5 years. According to this study the following was found. Women are more careful drivers than men are. An accident involving women seldom leads to fatal aftereffects. They usually get in an accident because of their inattention. The most common accidents among women occur when reversing and parking. Men more often endanger their lives and lives of others. Accidents involving men have the most serious consequences. Often they knock down pedestrians, they are involved in mass accidents and they collide with other cars at high speeds.
Thus, knowing these facts it is possible to slightly reduce the likelihood of traffic accidents. And remember even if you have powerful full-size vehicles BMW 7 for instance or Audi A8 you should also observe the traffic regulations so that you don't endanger your life and lives of other people!