Have you ever wanted to see what your favorite creators are up to and have opportunities to get in touch? A new media platformmakes it possibletosubscribe to channels curated by performers and other media personalities with the potentialto directly contact these figures. Here are several features that set Collide apart as a service that allows fans to connect with the creators of amazing art and content.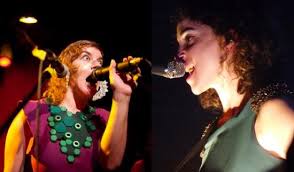 Live Connections
In addition to watching streams hosted by celebrities, video stars, and other performers with options to comment or chat directly with these creators, this platformpermits users to participate in live events. It may be easier than ever before to gain exclusive access to your favorite stars and personalities. Users have the option to follow or subscribe to their favorite creators and can set up notifications through the mobile application so that they know exactly when these channels go live.
In addition to the ability to comment or chat alongside live content, some creators opt to save steams in their collections of video on demand content. If you share an event on social media and your friends miss the stream, they may be able to catch up afterwards. This unique approach to entertainment and technology can unite creators with their growing fan bases and add up to unforgettable experiences.
Fresh Content
 In addition to following or subscribing to the celebrities you know, it is also possible to browse original content across a variety of categories including fitness, television, sports, business, and other areas of interest. Using Collide to learn about your interests can make it possible to discover new creators and participate in their unique contact. This platform bridges what is sometimes referred to as the third wall separating performers from audiences in unprecedented ways and promotes new connections between media personalities and the fans who love them.
Cutting Edge Entertainment
An interactive media platform which allows creators to reach out to their audiences and gives audiences the chance to talk back can be ahead of the curve in providing immersive entertainment. No other service unites the best of live web broadcasting and communications technologies with the opportunities to forge new connections between creators, fans, and brands as successfully. The remarkable ability to watch and participate in specific live streams through commenting, chat, SMS messaging, and voice calls could radically change the way that fans approach supporting their favorite content creators, performers, and personalities.
Creators have complete control over which content they would like to share live or make available to watch on demand and how they would like to interact with viewers at any given time. Creators may be able to initiate events, run contests, give away virtual gifts, and participate in cross-promotions or sponsorships. A new media platform that allows for a truly innovative approach can shake up expectations regarding the roles of creators and audiences in entertainment.  Collide gives users exclusive backstage access to celebrities, video stars, and other types of creators in a curated format that makes it easier to stay in the loop.