If you struggle to walk to the local shops, a mobility scooter can provide that much needed lifeline, allowing greater distances to be travelled, while rediscovering freedom and independence once again.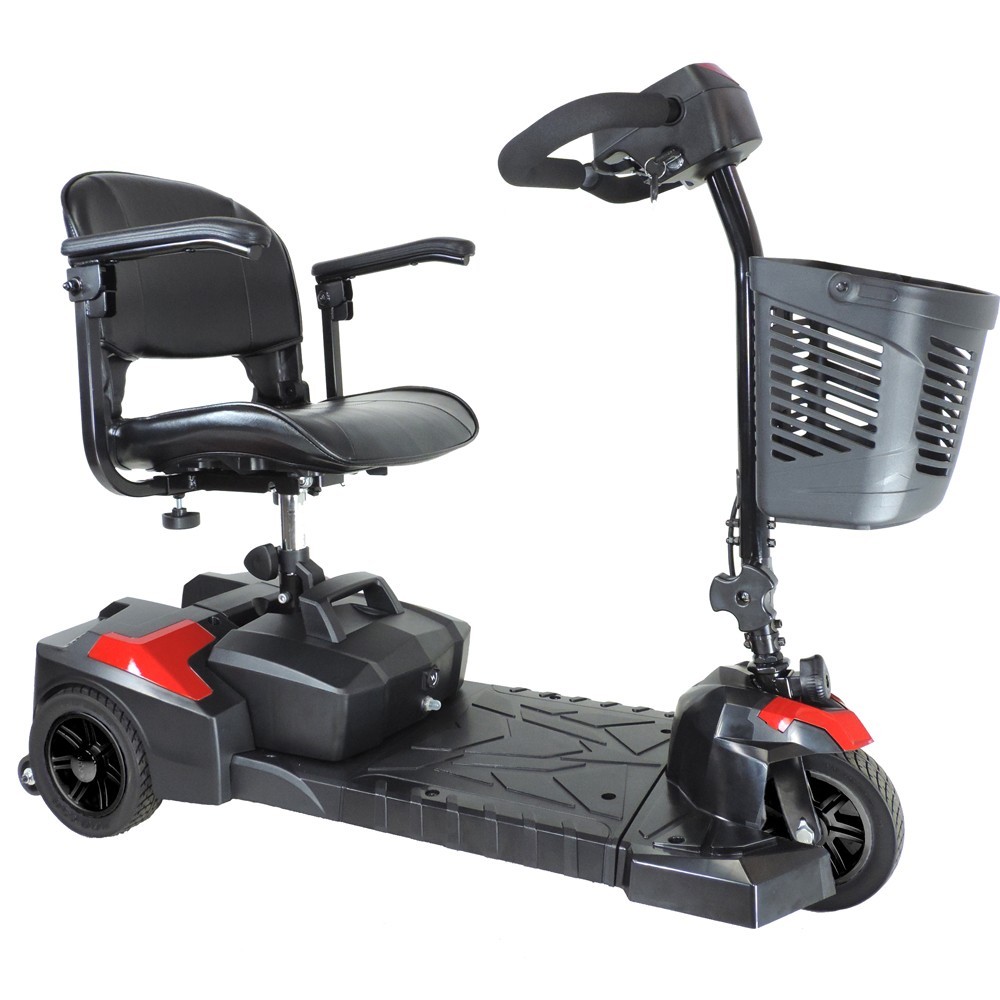 The super FAST mobility scooter has many benefits compared to the average mobility scooter. If you are looking for a quality scooter that is built for speed and manoeuvrability, look no further. There are many smooth-riding benefits of these scooters. Here are the top five:
Soft Suspension
The supersoft suspension offered by this range of scooters is second to none, providing unrivalled comfort and an extremely smooth ride. Whether you choose to ride it around town or on unpaved tracks, the soft suspension provides a cushioning effect, smoothing out all the bumps and lumps on the pathways. Protecting your spine from hard impacts is an essential consideration, especially if you are to use the scooter for long periods of time. A soft suspension will reduce the jarring motions your back has to endure, providing not just a more comfortable ride, but a safer one too.
Adjustable Captain Seat
No matter what your size or shape, this flexible component allows you to adjust the seat into the ideal position for you. This ergonomic seating option provides maximum comfort and ensures that the seat is in the best possible position to prevent soreness or stiffness setting in. It's deal for those with back complaints.
Speed
Basic scooters are very slow and best for those with stiff hands or slow reactions. A high speed mobility scooter is perfect if you are planning on using the scooter instead of a car, to get around and into town, for example. The quick speeds allow for significant distance to be covered in a short length of time.
Pneumatic Tyres
The cushioning pneumatic tyres make this scooter a high performance machine, with great capabilities when it comes to outdoor driving. Perfect for taking into town, but with the ability to travel greater distances too, the pneumatic tyres provide a comfortable ride, on and off road.
Delta Tiller Handle
The delta tiller allows your hands to be positioned closer together than a t-shaped handlebar. This can make it much easier to steer and turn the scooter, if you get pain or stiffness in your shoulders or arms. Pulling with the fingers like a bicycle brake or pushing with the thumb makes the scooter move and you can use the same hand to control moving forward and reversing. This ease of manoeuvrability limits any strain put upon areas of your body, creating a smooth and comfortable ride.
The super FAST mobility scooters are not just attractive and fast scooters, they provide exceptional comfort for everyday use out and about. They will deliver you to your destination in comfort and style – and more quickly than you ever imagined!