Since India got a fleet of modern scooters a decade back, it has been the favorite two wheeler choice for people over the past few years. Two wheeler gearless vehicles such as scooters got so much popularity because it was suitable for riding by both, men and women. However, when it comes to the design and color of these scooters, it highly favored a certain gender. The color red is one of the most popular choices when it comes to scooters as it looks good for both the genders. Let's see some of the best scooters that look just stunning in the color red.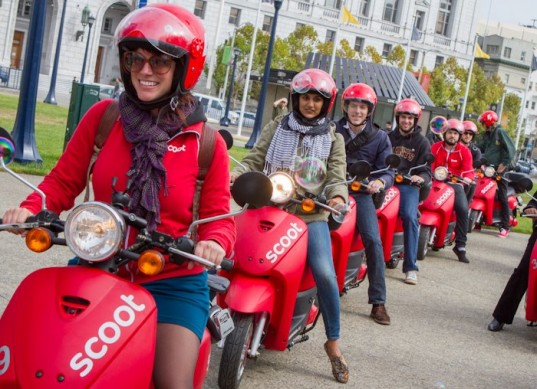 Hero Maestro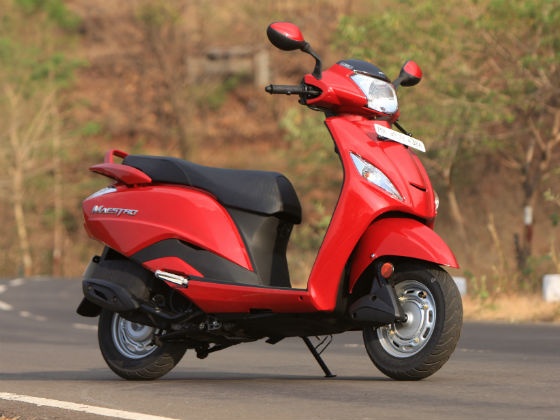 Although, Hero maestro is for both male and female drivers, its macho look makes it a scooter designed for men. The scooter is bigger in size and looks much more mature than other scooters in this segment. Itsblack colored cowl and dual colored side mirrors enhances the look of the scooter. Hero maestro features a sporty design that goes well with the riders of all age.
Its expanded side panel has "Maestro" written on it. Hero maestro looks spectacular in candy blazing red color. The scooter is also available in 5 more shades – Panther Black Met, Pearl Fadeless White, Force Silver Met, Pearl Harvest Green, and Maestro Blue Metallic. Hero Maestro comes with an affordable price of INR 53,127.
Suzuki Access 125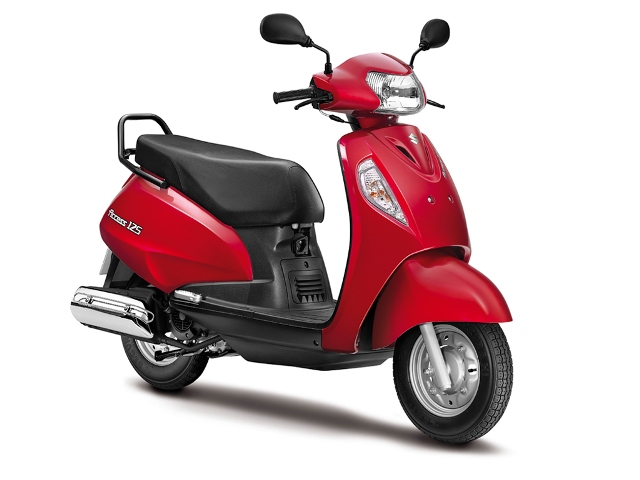 Suzuki Access 125 is a smart looking scooter that is surely a treat for youngsters. Though a bit oversized, eye shaped front turn indicators goes well with overall look of the scooter. Also, the scooter's headlamp is of good quality, with a strong and capable bulb. Rear-view mirrors and rear grab rail of Suzuki Access 125 is painted in grey that appears to be dowdy and unfashioned.
Many existing customers of Suzuki Access 125 have preferred the Antares Red over other colors. The other colors that Suzuki Access 125 comes in are Pearl Mirage White, Metallic Flint Grey, Metallic Sonic Silver, Candy and Glass Sparkle Black. The company has priced Access 125 at INR 57,000.
Honda Dio 110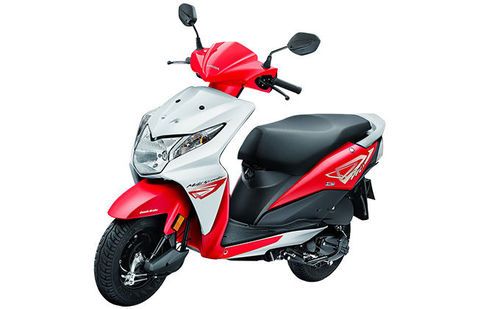 Honda Dio 110 comes in a sporty design. The company has redesigned Dio giving it much more youthful and sophisticated look that will attract young riders. Honda Dio colors options look really cool for youngsters. It's revamped front features a brand new unit that includes indicators and headlight that spreads out across the bike's front panel. Front fender looks sleeker whereas the rear has undergone a radical overhaul.
Its updated grab rail, large tail-light cluster looks more edgy and stylish. Also, the build quality of Honda Dio is pretty excellent. Honda Dio colors come in dual shade. Along with sporty red, the scooter also comes in three other shades – Black, Candy Palm Green & Candy Jazzy Blue. Honda Dio 110 comes with the price tag of INR 55,250.
TVS Wego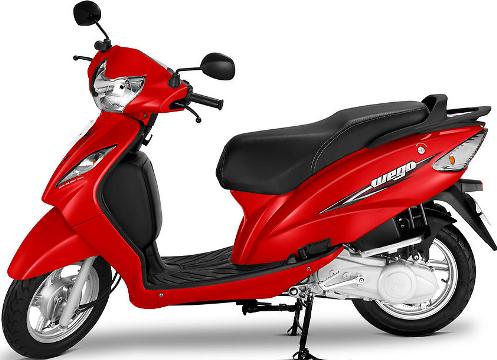 TVS is one of the most successful and leading scooter manufacturer in India. The company is also well known for its impressive design and style on its scooters. With Wego, TVS has maintained its standard. The lines and curves of the scooter looks edgy and bold that will impress riders of all age. Its sharp indicators are inspired from TVS Scooty Streak whereas its tail lamps that comprises of three semi-circular optical tubes which resembles the tubes found in BMW Corona rings and brake lights.
The build quality of the scooter is also quite good. Along with two red shades Dual Tone Red and Volcano Red, it is also available in 5 beautiful shades – Dual Tone White, Sporty White, Mercury Grey, Midnight Black, and Cappuccino Brown. The on road price of TVS Wego is INR 55,200.