There is nothing quite so frustrating as sorting through a tangled pile of jewellery when you're in a hurry—especially when you need that perfect accessory to complete your look. Eliminate the mess and protect your precious baubles with one of these creative DIY jewellery box ideas—no craft experience necessary!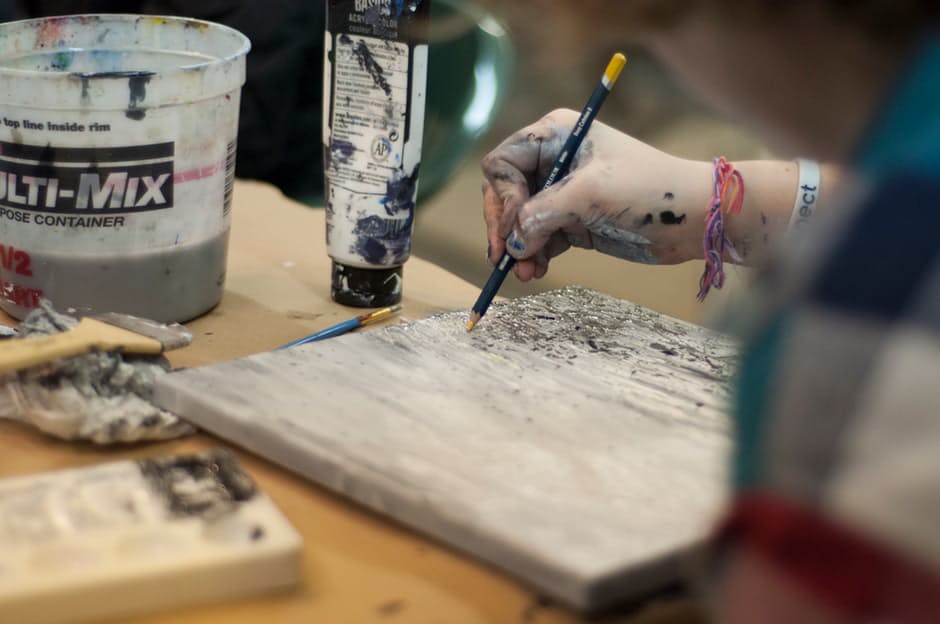 Book
This project is for all you book lovers out there, though it might cause you physical pain to alter the sacred pages of a book! Turn a beautiful hardcover book into your new favorite jewellery box with a few simple steps: start on the first page of the book and draw a rectangle, making sure you leave 1-2 inch border on your page. Using a sharp knife, cut through bunches of pages to form your storage area. You can glue sections of pages together to create a solid box, or leave them loose for an aesthetically pleasing look. And voila! A unique way to hide your valuables.
  

Chocolate Box
Repurpose a beautiful chocolate box into a handy jewellery box with very little effort: remove any plastic linings, and line the box with a plush felt. If you don't like the exterior of the box, use a plain wrapping paper to cover it or simply paint it with your favorite color. You can decorate the outside with bows, rhinestones, or stencils for a fun project. Long, thin boxes are ideal for necklaces, while small, narrow boxes are great for chunky bracelets and rings.
  

Paint
Embrace your inner artiste by repurposing an old jewellery box that has long since faded. Try your hand at chalk painting, an interesting new way to create a weathered look with pretty pastel colors. You can even stain the wood a fresh new shade to bring out the original, beautiful wood design, or go with a classic white jewellery box that will stand the test of time.
  

Ring Box
If you hate when your rings get tangled up and lost in all your other jewellery, then try this easy trick to organizing small trinkets: using a long, narrow tin or box, create grooves by bending a piece of felt accordion-style. You want the material to be thick and long enough that it stands up on its own for the length of your makeshift box and doesn't allow small pieces to slide through the grooves. This is a perfect solution to keeping your rings and earrings visible and handy for when you need them!
  

Creative Alternatives
When it comes to your jewellery, think outside the box for storage. It doesn't have to come in a traditional shape or size to be the perfect keeper for your valuables; you might find a cutlery tray or a series of small ceramic bowls help you stay organized. Clear makeup trays are great alternatives, because they have tons of useful slots and dividers while keeping everything out in the open for your perusal. Whatever you choose, make it as unique and gorgeous as you are!