Italian foods are popular all around the world. There are some here that you may have heard of and tried and some that you'll want to try.
You see these foods on menus all around the world, not just in Italy. The number one spot is held by one of the most popular foods in the world.
10. Bruchetta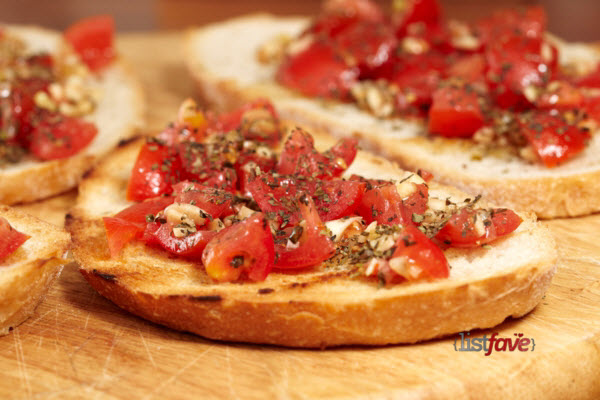 This is a simple dish of roasted bread topped with olive oil and garlic. There are a lot of variations that include topping the bread with other ingredients such as red pepper, tomatoes, basil and meats. It's great served as a starter or eaten as a snack.
It's simple to make and there are so many opportunities to add your own flair to it. You could use flavoured oils, salami, mozzarella and different herbs.