5. Koenigsegg CCX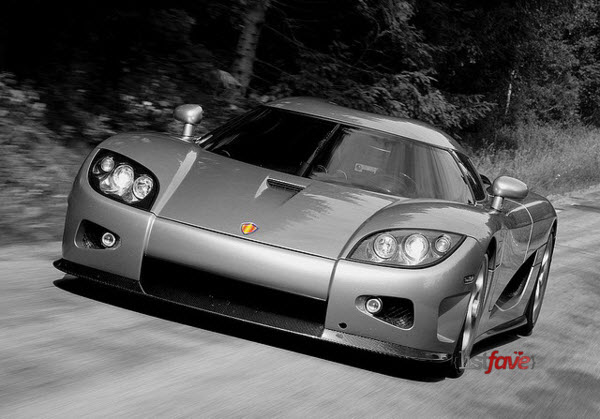 Top speed: 245mph. 0-60 in 3.2 seconds.
This Swedish car is the older brother to the famous Agera R. It has a 4.7 litre, twin supercharged V8 engine and can produce 806 bhp. The body is made of carbon fibre and aluminium, making it very light.
Due to the already light construction, when Koenigsegg wanted to make the CCX into a GT race car, it was easy to get it under the 1,100 kg weight limit.