6. McLaren F1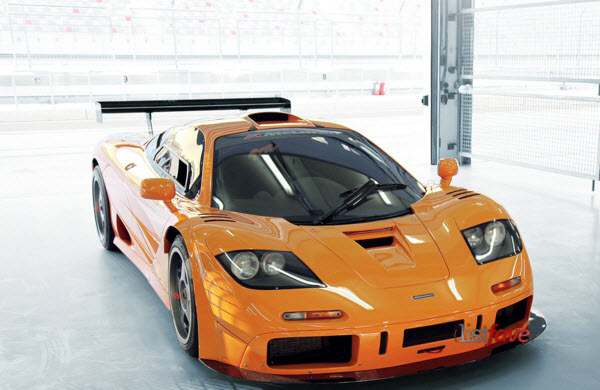 Top speed: 240mph. 0-60 in 3.2 seconds.
In this car, McLaren piled all their knowledge from Formula One. This includes some technologies and aerodynamic features that wouldn't be allowed in a race car. Unlike most cars the driver's seat is in the middle and slightly in front of the two passenger seats, giving the driver fantastic visibility.
It was the first road car to have a carbon fibre reinforced plastic monocoque chassis structure making it very light and very quick.