Driving is an important part of life because we drive almost everyday to the office or the far away gym. With driving there comes a lot of responsibility. It is very important for anyone to be prepared well before driving on the streets because it is not only about their safety but also the safety of other people.
Taking driving tests and passing those tests before hitting the road, strongly boosts one's confidence. There are various test centers where you can book for theory as well as a practical driving test to be assured about your driving skills and improve it if you are lacking in some parts.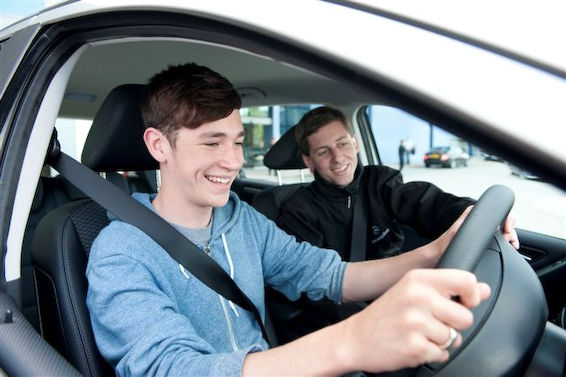 For beginners, it is very beneficial to contact these test centers for driving test booking practical or theoretical exams.
Things to do for better preparation
Being confident about your driving knowledge and believing yourself that you can do well would really be Do not get stressed about the presence of that authority person who is administering the test. Feel like he is just another person who is accompanying you in the drive.
Read the driving protocol you were given by the test center agent carefully and memorize it. It is very important to get aware of the basic and important rules of driving to pass the test. Memorizing the rules can contribute to boost your confidence.
The saying "Practice makes a man perfect" is very much true. Practice as much as you can before taking the test. You can involve your driving partner for practice sessions. It can be anyone from your friends and family or can enroll you in test practices in a driving training center.
Seeking help from others and asking them to give their feedback on your driving skills can help you greatly to improve your driving skills. Be positive even when someone's feedback is little harsh because a genuine person will always speak the truth. Be sporty and work hard for improvement.
You can also follow online driving tips and guidelines for genuine websites to pass the test successfully. Reading good articles on road test and safety measures to take while driving would be helpful.
Always remember
Be careful with brakes and the way you accelerate the vehicle from a stop. Traffic rules is a must follow and to follow those rules you must know when you have to take brakes and how smoothly you should accelerate your vehicle. Slow down your pace when you are about to approach a red light signal.
Know the tricks and remember the rules to park a car safely and without disturbing other parked vehicles. If you are good at handling curves, things will become easy for you. Avoid jerky moves to make your examiner believe more on your skills.
It is always advised to drive at a safe distance from the vehicles which are in front of you and the ones which are right behind you. This helps to avoid accidents caused by sudden brakes.
Do not ask for help from the examiner unless you need it badly or by avoiding that you may be putting your safety at risk. Asking for help from your examiner is similar to open cheating, so avoid it if you want to pass the driving test.
It is also necessary to choose your driving instructor carefully, who knows all the rules and tricks and can guide you well. It is advisable to rely on certified professionals to learn driving because it is associated with the safety of yours as well as your loved ones and fellow drivers.