If you have an unused vehicle, then you probably know how annoying it can be to have it in front of your eyes without knowing what to do with it. If you don't like it for some reason then it can appear to you a burden.In this time of economic uncertainty, people do not want extra expenses. An unused car is definitely a burden that people want to rid themselves of.  And therefore, fast and easy ways to sell their cars are quite in demand. If you too are searching for ways to sell your car fast, you can follow any of the following tips and cash in on your unwanted vehicles.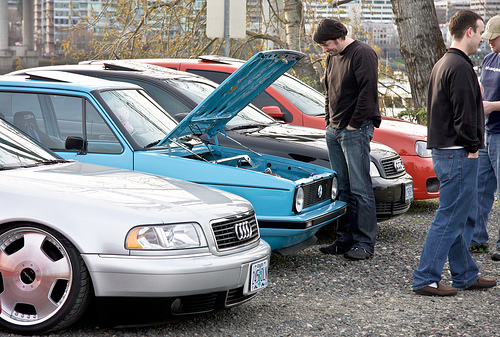 If you want things to be extremely simple, you can choose to sell your car online. There are scores of web shopping sites with available automobile listings. They are much more than just convenient. By using one of such sites, you can show your car to a broader audience of potential customers. And the best part is that you can do all that without spending a lot on advertisements.
And if you see any merits in selling your car online, you must do it without much delay. It's important to make sure that you have included every vital detail about your car in the advertisement. Also, see to it that interested buyers don't find it difficult to locate you. And for that you must provide your personal contact information. It is very important to furnish only correct information. And that is to avoid any unnecessary chaos later.
It's advisable to be extra careful while divulging personal information over the Internet. If possible refrain from including your phone number. You can add your email address instead. Don't provide information that may not help in the deal. Also, it's best to avoid customers who don't seem serious or genuinely interested. Meet only those people who have shown genuine interest in your product.
But in case you have no access to the Internet or you want to address only the local customers, you can opt for more localized options like regional newspapers. This kind of advertising has become a little outmoded though. But it's still a very popular way to advertise your old car and sell it fast. The best part about this particular method is that only locals contact you and you are able to avoid unnecessary calls.
Not just on newspapers, you can put up your ad in any catalog or magazine that lists second hand car advertisements and information. Although getting your ad published in one of such magazines can be a pricey affair but it's worth it as you can appeal to a narrowed down audience. You can also use catchy titles like "Buy my car now" to draw buyers' attention.
However, if you want to do something extra so that your car sells fast, you can take help of posters and fliers. By following these tips you will be able to sell your car fast.