There isn't a woman who doesn't love to flaunt her body. But to flaunt your body the right way, you must have a bathing suit that fits you perfectly. Generally, it's not an easy task to shop for women's bathing suits and that's because most women think bathing suits are only for those having the perfect hourglass figure. But there isn't much reality in that notion. The best thing about bathing suits is that they are obtainable in a range of sizes. So no matter how fat or lean you are, you can buy a set that fits your body type snugly.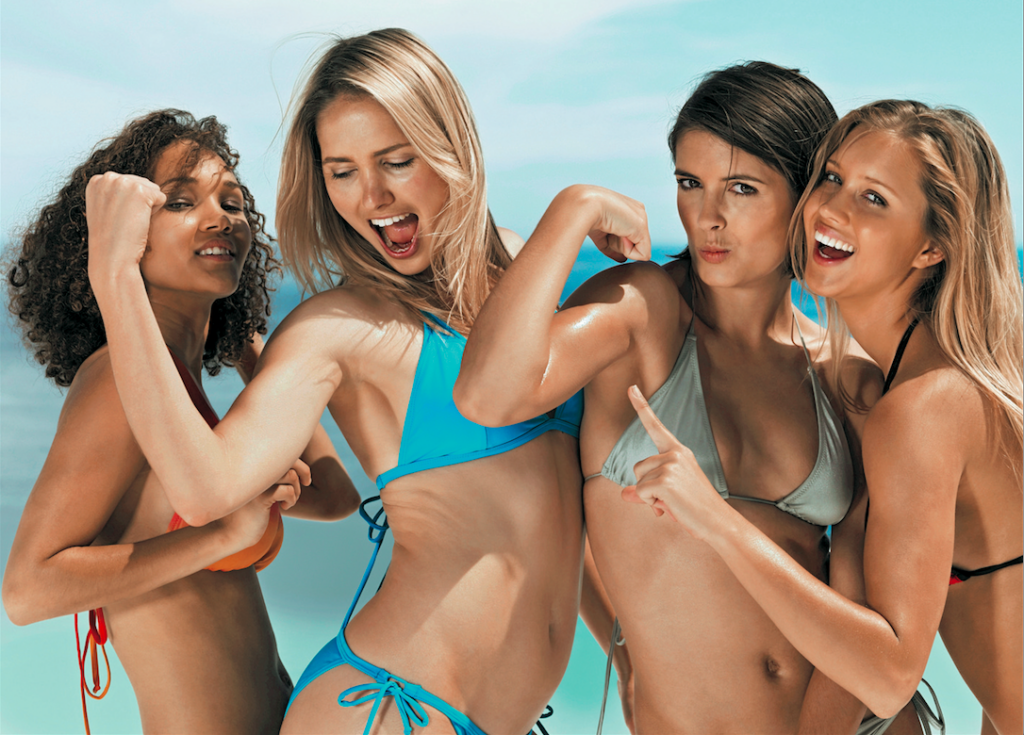 If your hips are large, you can go for either a two-piece or a single piece bathing suit. Both will look adorable on you. But it's advisable to opt for solid colours on the bottom. Wearing solid colours on the bottom ensures that the top gets the focus. Also, you can buy low cut legged suits as high cut ones enhance the bottom and you won't want that to happen if you have over sized hips.
For women who are a little bulky, string bikinis are the best. Wearing string bathing suits will help you appear slimmer. But if you are into strenuous physical activities, a set of string bathing suit won't be of much help to you. So, women who enjoy sports like volley ball on beach may not benefit much from this particular variety of bathing suit. And that's because they are too delicate for such rough and carefree use.
It's always wise to go for a good brand of bathing suits. Maaji is a great option and has been charming people with its great designs and colours since 2002. A lot of people around the world swear by this brand. And that's because it offers quality products with a wide variety of styles to choose from. You can also buy Maaji Bathing Suits Online.
Coming back to designs that will match your body type, you should wear medium or high-cut legged suits if your upper body is a bit broader than your lower body. Bathing suits with wide straps look perfect on broad shouldered women. It's better if they wear catchy bottoms. Also, it's important that the colour and texture of the bottom are not boring. Mini bottoms or plunging necks are not for busty women.
If you are a woman with a pear-shaped figure, you should go for streamlined skirt bathing suits. Thigh revealing suits should be avoided though. For broader waists, cut out bathing suits are just the perfect choice.
And in case you have an 'H' shaped figure, you will realize that wearing two-piece suits flatters your body better. You can also wear the one-piece variety but make sure it's with princess seams and pipings. Choose bold colours and not plain and bland shades.
So, you see that you can look great in a bathing suit irrespective of your body type. All you need is a little sense of style. So, go and shop your heart out.