With so many vehicles on the road it can be extremely difficult to pick one which tells people you are successful, stylish, have a family, but still wish to be an individual. If you are able to spend a little more than the average buyer you will be able to consider the premium end of the market.
All the major manufacturers now have an offering in the compact SUV market; something that oozes style, is a cut above the average sedan, and still provides the performance of a sports car combined with the space of a family station wagon. One car that fits this description surprisingly well is the Jaguar F-Pace; and it is one that is often overlooked which makes it an original choice.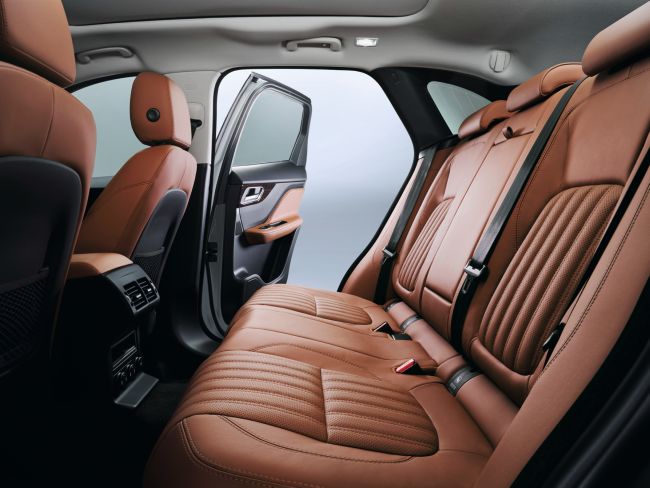 There are many reasons why the Jaguar F-Pace is the right car for your needs:
The F-Pace literally oozes style; it has sweeping curves, elegant front lights and a huge front grill; designed to remind other road users of your presence. It sits on huge alloys and looks capable of handling any terrain.
This car comes with a choice of engines, although all vehicles are all wheel drive. The biggest option is the 3.0 litre supercharged engine which will take the car from zero to sixty in just 5.1 seconds! There are a range of other engines which all provide a good level of performance but better fuel economy. Your choice will depend upon the miles you cover and the amount of money you wish to spend on fuel every year.
The Jaguar F-Pace has a surprising amount of trunk space; easily enough to compete with your average family station wagon. The trunk is fine for a weekly shop, a couple of large dogs, or all the luggage for a week away for you and your family.
The starting price for the Jaguar F-Pace is around $49,900 CAD; the price climbs as you add options or opt for the higher performance versions. This vehicle is priced just above the average family vehicle for the simple reason that it is different, more exclusive and, as Jaguar says, better made.
There are a range of finance options available for your new Jaguar F-Pace; you can choose from a standard bank loan, car finance, Jaguar finance or even opt to lease the car. At the end of a lease you can buy the vehicle or simply upgrade to a new one. Jaguar offers a range of deals which are extremely attractive; you may be surprised at just how affordable a new jaguar is!
There are a huge range of optional extras available to add onto your Jaguar, you really can personalize the car to your own tastes. This makes it an excellent choice for anyone who wants to make their own style statement, or those that know which features are important to them and which they can do without.
You can find out more information regarding the F-Type from your local dealer, buddsjaguar.com in Toronto will assist anyone in Canada, or even further afield to find the exact specification vehicle you require.