Many people believe that crime is higher in urban areas compared to the countryside, however the idyll of rural living does not necessarily come without its security issues. There may be fewer criminals by comparison, but the type of crimes undertaken are more specific to the countryside. Poaching, theft of livestock and farming equipment are far too common.
Rural areas tend to be isolated so it's not surprising that it's more difficult to spot a criminal in action. Community living, neighbourhood watch and associations such as the 'Crimestoppers Rural Awareness Campaign', all play a part in keeping villages and the surrounding areas safe. So how can you keep your home safe when you live in the middle of rolling fields and hedgerows?
Interestingly the insurance company NFU Mutual, which specialises in insurance for rural communities, published a survey showing how community watch schemes were a highly effective method of detecting and communicating crime. Members of these schemes share information and encourage other neighbourhood folk to get involved. Focus groups that specialise in various types of crime, such as Horse watch, are also growing in numbers. Obviously the types of groups vary depending on the area in which you reside, but they are a highly effective communication and prevention tool.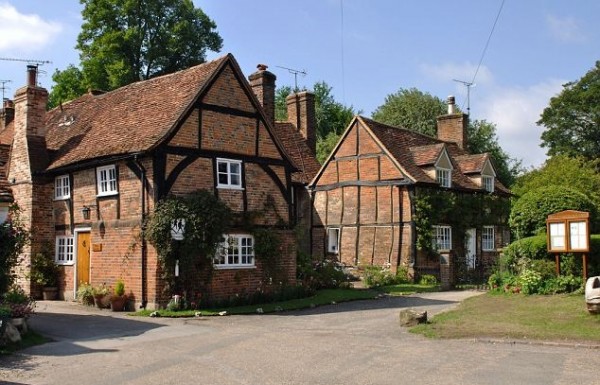 Keeping our neighbourhoods secure is paramount. Protecting our families and possessions has always been important, but with theft on the rise, communication and knowledge share is good practice. Always talk to your neighbours about anything suspicious, keep an eye on each other's boundaries and report anything out of the ordinary. How we keep our homes safe and the solutions that are readily available on the market should be explored by everyone.
Neighbourhood watch schemes are useful but CCTV and other security devices are valuable assets too. The combination of both is therefore powerful in keeping crime at bay. Because every farm dwelling is different it is worth employing expert advice to pull together a bespoke package that will best suit your needs.
Countryside environments can often be harsher than urban settings so finding a system that will work with a reliable wireless network is essential. High definition images can then be beamed directly to the farmhouse, offering a real time view of the land. With this type of system you can check the cameras using a computer, smart phone or tablet. Surveying the scene becomes mobile rather than static, it is therefore possible to monitor your farm from anywhere in the world.
A professional installer will make sure that the system you purchase will withstand tough conditions. Component parts will be dust proof and waterproof. An alarm system can be configured to alert you by bell as well as text message. This means that if anyone trespasses on your land you will be immediately notified and can check the cameras before taking necessary action. A comprehensive security package will protect your farm land, livestock and equipment giving peace of mind wherever you are.
By Harry Price
Harry Price is a professional writer living on the south coast.  He's a talented guy!  In his spare time, he teaches english to foreign students, loves to paint landscape pictures inspired by his coastal surroundings, and trains for every marathon going!