Car shopping can be rather challenging. Researching the Internet isn't enough, because it can be a source of information and also confusion. Those so-called experts could share erroneous tips that direct us to purchase specific car models, while others tend to scare consumers, instead of educating them. The car-buying transaction should be considered an activity with mutual goal. There are many things that we should be aware of. As an example, lower price doesn't guarantee better value. There are other aspects related to car sales, not just the price. When purchasing a car, we should look at the whole value of the transaction. Car prices should be based on many different factors, as well as the usual law of supply and demand. There are a few things you should expect when shopping in the car dealership.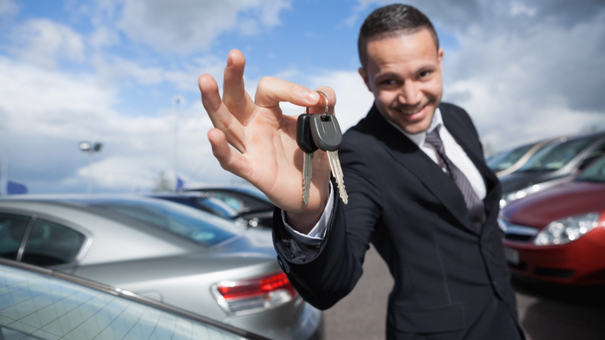 In many cases, we would get candid answers and treated with respects. In addition, we should be given a variety of options throughout the purchasing process. We should be aware that we are woefully inexperienced when it comes to car purchases. We purchase cars every six or seven years, while car salesmen sell cars every day. In this case, we shouldn't be afraid to ask "dumb questions". If we feel that we are not treated properly and we don't get good answers, we could go to other dealerships. We should ask the salesperson whether he/she can help us. If we are really interested with a car in the dealership, but the salesperson doesn't seem to be helpful enough, we should speak with the manager and ask whether we can work with another salesperson.
Before purchasing the car, we should let the salesperson know that we are really interested with a car. The fact that we are really interested with a car is a good thing. The salesperson should be able to provide us with enough information to validate our interest with the car. In addition, the salesperson could also suggest us to purchase a different model that may be more appropriate to our preferences. We shouldn't be afraid to ask the salesperson to compare the car prices with the current market values. After we agree to purchase the car, we could tell the salesperson that we need it urgently. This will make sure that the salesperson will deal with the title and all related documents based on our specified time frame.
In some cases, it is better to lease a car, instead of buying it. Leasing should be a good option if we are not planning to stay in a city for long period of time. We should lease a car if we prefer to use a new car only for four years before selling it for another model. Leasing is appropriate if we are able to take good care of the car. We may also lease the car if we drive less than 18,000 miles each year. Before buying a car, we should be upfront about our credit situation. Lenders will check our past credit record and this will determine whether we can meet our current obligations.