We all thought, no lack of reason, that the best oil that can be used both like to eat fried in oil (such as salad dressing) is the Olive Oil.
Most of us use olive oil especially for salads, as well as to prepare all kinds of dishes that require oil for sauteing. But outside these uses, hardly other applications for this delicacy will happen to us.
However, we have discovered some original uses of olive oil in the kitchen probably will not know and will surprise you with its delicious taste and originality. Try them!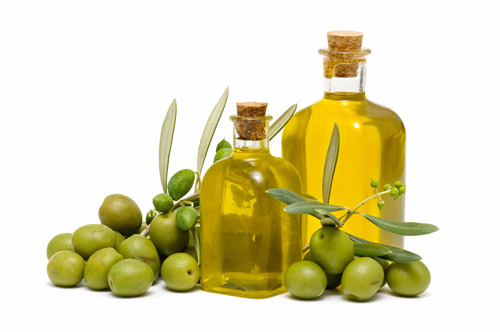 Sprinkle Over Summer Fruit
Olive oil is usually associated often with savory dishes, but come summer you can enjoy your delicious fruit with juicy peaches, plums, watermelons and melons. And a small pinch of sea salt will transform it into an original and simple salad!
Mix with Honey
For a different and surprising breakfast, change occasionally butter a mixture of a little olive oil in honey, then sprinkle on toasted whole grain. Much more healthy and absolutely delicious!
Combine with Soy Sauce
Although olive oil is traditionally associated with Italian flavors, the truth is that it is also an appreciated touch of Asian flavor in marinated for grilled meats.
Baking a Cake
Although part of a tradition of many years in many countries, here we are just encouraging experience using olive oil in sweet cakes. Cakes made with olive oil are very moist and highlight its fruity flavor. See for yourself in this wonderful recipe for strawberry cake and olive oil!
Strawberry Cake and Chocolate
It is almost impossible to eat just one slice of this strawberry cake and olive oil. Incredibly moist and sweet enough, it is worthy of being considered a dessert, and almost also a breakfast. The strength of this cake is unexpected layers of jam, enriched with fruity olive oil.
To give you a surprising twist to any dessert with chocolate, when a chocolate bar covers add a little olive oil before it gets cold again, as for example in preparing these chocolate bars and almonds. The result will pleasantly surprise you!
Of course, we could not help but mention one of the most popular and easiest to enjoy a tasty olive oil, which are simply dip pieces of crusty bread in your ways. Can you think of other original ideas for using olive oil in the kitchen? We want to know!