Driverless Cars By 2021 From BMW? Is This True?
German car company, Bavarian Motor Works, unveiled a bold plan on July 1st of 2016. BMW is set to team up with two of the world's leading technology companies to work on producing a completely autonomous car by 2021. This announcement was made from the German car company's Munich, Bavaria headquarters. The companies that BMW will work with include American technology company, Intel and an Israeli company called Mobileye.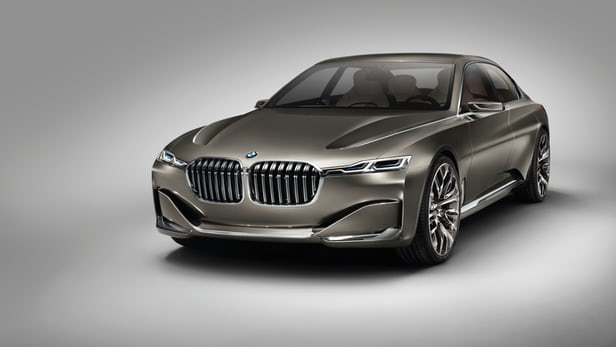 Intel is widely known for its computer software. Mobileye, however is an interesting partner that BMW has chosen. The Israeli company is a global leader in computer vision technology. Mobileye computer vision technology is found in automated safety features such as collision warning systems and lane keeping.
Perhaps the reason why BMW chose Mobileye is because the company's technology has a vast capacity of storing and analyzing cartographic information. The cameras and computer systems of Mobileye can analyze and record surrounding information in mere seconds using a process called machine learning. In autonomous driving, knowing what is around you is absolutely vital. If the computer program operating the driving in the vehicle does not know what is going on in the environment around it, then it will most likely veer of course or worse.
Mobileye cartographic systems are also significantly less expensive to use than Google's. This is perhaps another reason why BMW chose Mobileye as a mapping and information recording partner. BMW may be thinking of how it can cut costs to better compete with competitors who are also working on developing driverless vehicles in the future.
A Preview Of What To Expect From BMW's Driverless Vehicles
The iNEXT BMW model will form the prototype of what will be BMW's first expected fully autonomous vehicle. This hints that the driverless vehicles set to be released in 2021 will be on the luxurious side. They may also come with a steep price tag. No mention of price was made by BMW in their Munich, Bavaria announcement. A BMW spokesperson did add an interesting detail to the autonomous car BMW is working on releasing in the future. "The gas pedal and steering wheel is expected to remain in the new driverless vehicles" said the spokesperson. This will allow riders to take control if they wish.
BMW's driverless vehicles are expected to be functional in both urban environments like cities and on high speed thoroughfares such as highways. The company did admit that developing a fully autonomous vehicle that can drive around a major city will be a challenge. This is because there is so much information that the automated software must take in account. Pedestrians, other vehicles, bicyclists, buses and traffic in urban areas can overload the computer systems. By partnering with leading tech firms such as Intel and Mobileye though, BMW aims to create a vehicle that can handle all of these challenges.
An executive from Mobileye said that activating the driverless cars will be done by simply pushing a button. You would then type in or say your destination. Then you would sit back, relax and let the autonomous car take you there without having to sweat a beat.
BMW Raleigh Service
While there is still many years left to go before BMW enthusiasts in Raleigh will get a first taste of an autonomous vehicle from BMW, you can still head to a local BMW dealership for some great deals. Check out the latest models there and give yourself a test drive in some of the world's most luxurious vehicles. Eventually, you can expect testing a driverless vehicle as part of the BMW Raleigh service experience. That is if you can wait until 2021.