If the time has arrived to add a new vehicle to your life, taking care of it for years to come pays dividends on several fronts.
First, preserving the life of your new car or truck for as long as possible is a good financial investment.
Given the old adage of a new vehicle depreciates the minute it rolls off the lot is true; you want to get as much for your hard-earned investment as possible.
Secondly, safety should never be compromised, especially if you have a family. By doing all you can to maintain your vehicle for years to come, you make you and those around you safer.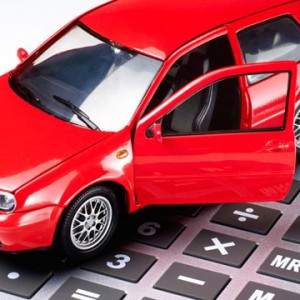 So, are you prepared to do whatever it takes to keep your new car or truck around for as many years as possible?
Make Sound Decisions with Your Vehicle Purchase
So that you can be driving that new vehicle around for as long as possible, keep the following tips in mind:
Where you buy it from – First and foremost, getting your new vehicle from a reputable dealer is as important as anything else. Whether that search takes you through the showroom of Chapman VW or other dealerships around Arizona or elsewhere in the nation, shop wisely. Whichever dealer you ultimately go with should give you unparalleled service, doing whatever it can do to make sure you remain a happy and satisfied customer for many years to come;
How you take care of it – Although you will occasionally come across a lemon, most cars or trucks you buy during your lifetime will serve you well. That said taking care of your vehicle from the day it rolls off the lot is imperative. From where you store it to how you drive it, the time and effort you put into maintaining your vehicle is important. If you have the opportunity to garage your vehicle, do it. The sun, rain, snow, ice etc. can wear on a vehicle over time. When it comes to your driving habits, beating the heck out of your vehicle does no one any good. Not only are you putting yourself and others at risk with questionable driving habits, but you also will likely accrue sizable repair bills over time. Those bills will eat into your wallet, leaving you with less of an opportunity to buy a newer vehicle somewhere down the road.
Regular Maintenance Trips Can't Be Overlooked
Maintaining your vehicle – As part of the previously mentioned care for your new vehicle, don't overlook regular maintenance visits to your car dealer or a local mechanic. Besides normal routine maintenance such as oil changes, tire rotations, and brake checks, don't automatically pass over the major visits as instructed in your owner's manual. Missing out on such visits can lessen the life of your vehicle, along with potentially putting you and others on the road in danger. In the event money is a little tight, many dealers and local garages will run specials during the year on different automotive needs, so keep your eyes and ears open;
Teach the young ones – Lastly, if you have a teen or teens of driving age, will they be "learning" how to drive and ultimately using your vehicle for a period of time? If so, make sure you teach them the importance of proper vehicle care from day one. Cars and trucks can take a beating from older drivers, but teens can be especially tough on them. That said educate your teen on the importance of caring for the vehicle both inside and outside. In doing so, you will instill some important values in them that they will hopefully carry with them for many years to come.