Although a motorcycle can provide a fun and practical mode of transportation, riding a motorcycle comes with unique risks. One such risk is the difficulty that other drivers have in seeing you and your motorcycle due to the smaller size of motorcycles. To help make your trips on your motorcycle safer, it's important to increase your visibility to other motorists so that you don't find yourself in the hospital.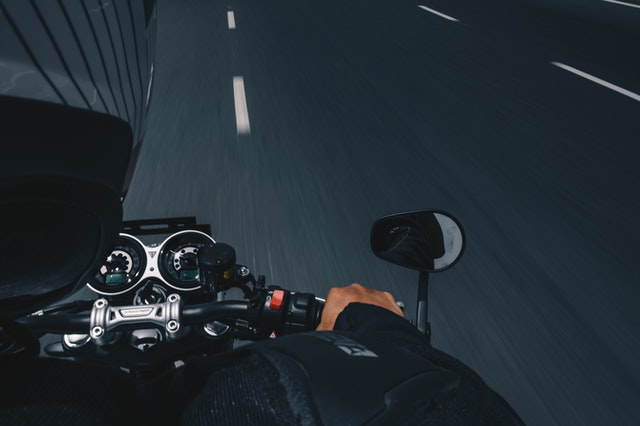 Add Reflectivity
Whether you're driving during the day or night, it's important that as much light bounces off of you and your bike as possible. That's why it's a good idea to add reflective strips to your biking gear and to strategic locations on your motorcycle. Even if you only drive during the day, adding these reflective strips can help increase the distance at which drivers can see you, adding an extra level of safety.
Watch for Blind Spots
One occurrence that riders see fairly often is that motorcyclists are involved in accidents because they were hanging out in blind spots of other motorists. Given how frequently you change positions when you're on a motorcycle, this can be easy to do without realizing it. It's important, though, that you're constantly checking to make sure you can see other people's faces in their mirrors so that you know you're not in their blind spot.
Increase Your Headlight Brightness
Another excellent way to improve your motorcycle's visibility is to increase the brightness of your headlights. Instead of using the stock headlights that come with your motorcycle, you can upgrade to Xenon or LED lamps so that you can be seen wherever you are. Even if you aren't around other motorists, brighter headlights will help you to see the road ahead more clearly, which will help reduce your risk of having an accident.
Avoid Driving at Night
As a motorcyclist, the best thing that you can do for yourself is to avoid driving at night as much as possible. While there are certainly no laws against riding at night, it is much more difficult for other motorists to see you after the sun has set. If you use your bike as a daily driver, it's a good idea to try and get all your work and errands done during the day so that you can stay off the road at night as much as possible.
Above all, while riding your motorcycle, it's vital that you don't make assumptions. If you assume, for example, that another driver can see you or that a passing motorist will stop in time, you could quickly find out that your assumption was horribly wrong. To prevent a tragedy, the only assumptions that you should make are that you aren't seen or heard, as this will prevent you from making premature moves that could cause an accident. Talk to an attorney, like those at Iron Horse Motorcycle Lawyers and other firms, if you do get in an accident and need assistance.