Presidents have constantly required downtime to energize to face the following emergency. Complaining on Obama's golf propensity is generally fanatic killing.
In 1908 President Theodore Roosevelt cautioned presidential wannabe William Taft that "golf is deadly," alluding to the reputational toll the amusement can claims on one's political future.
Taft happened to be our 27th president and picked not to notice the counsel of his ancestor, rather keeping on playing the diversion he adored — candidly.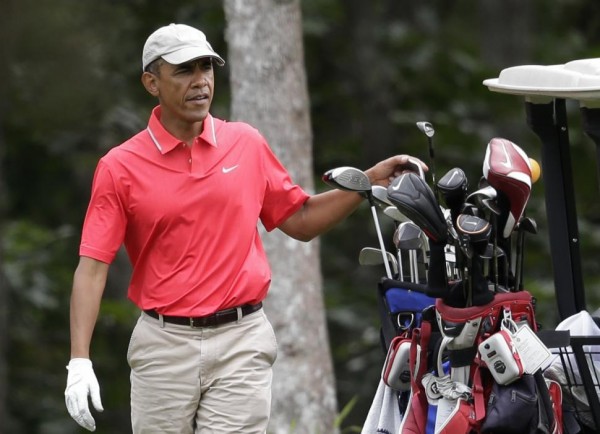 For a century presidents from both gatherings have been reprimanded for their excursions, and their golf. Do Americans favor a worried president — no fun, no sun, no life outside of the Oval Office or the Situation Room?
Having known a couple of presidents myself, I can guarantee you that there is little time to really loosen up, even "in the midst of some recreation."
Despite the fact that I have now sworn off the obnoxious side interest of utilizing a metal stick to hit a little protest to a minor gap, I comprehend golf's engage a POTUS. There is something to the test postured by that dimpled circle that makes extraordinary preoccupation.
The president conveys a substantial load inwardly, cannily, profoundly and physically; sound diversions are few.
In the blink of an eye since he took office have I felt more agony for my leader than I did when I read the transcript and saw the pictures from the grisly decapitating of American columnist James Foley.
I can't envision how troublesome it was for President Obama to peruse or hear those words — so unfortunate. My heart breaks for the Foley crew.
While not steady of a considerable lot of Obama's approaches, he is indeed my leader; I know with a high-level of sureness that Foley's homicide weighs intensely on him by and by.
Should President Obama have played golf after his Foley public interview?
Yes.
Faultfinders propose that the president demonstrated no sensitivity for the family or that his choice to play golf demonstrates he is "distant." I don't have enough data to make those assumptions.