"Halloween is an incredibly fun day for you if you get to take advantage of all it has to offer. You might spend weeks decorating your home, getting everything just right, so it looks like the perfect Halloween spot. You pick out all the best candy to give to the kids that come to your door and you even get a great costume for yourself to wear for the trick-or-treaters or to that party you have been invited to. But what about your faithful companion? Does he get the opportunity to wear a costume as well? Many people take the time to dress up their dogs for Halloween and there are some really great costume ideas you can explore to use for your pup this Halloween.
Dinosaurs –

Dinosaur costumes are always pretty popular when it comes to dressing up your dog. While they seem to work particularly well for when you have a small dog to dress up, if your larger dog is willing to tolerate the costume you could have him go as a giant T-Rex. Smaller dogs can be made up in all kinds of other dinosaur outfits so that you can dress as a caveman or cave woman and have your pet dinosaur with you.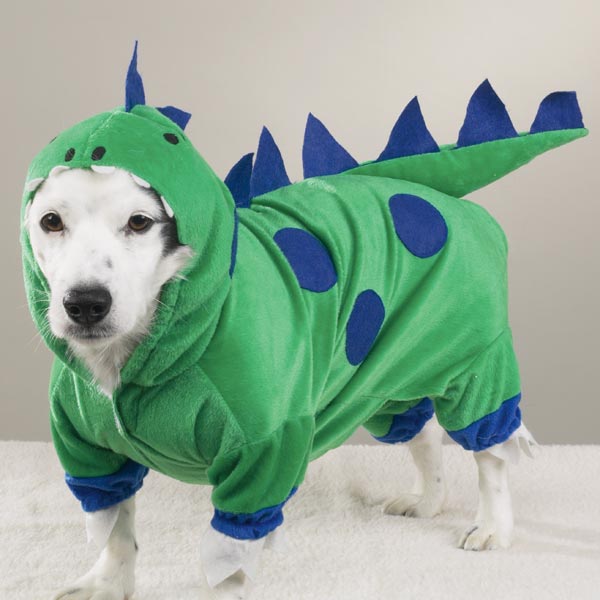 Star Wars – Star Wars is always a big favorite among everyone and with the new movie scheduled to come out even more people seem to be aware of it this year. There are many great characters you can choose from and your dog can be your faithful companion in his or her own costume as well. Try dressing your pup as Chewbacca to your Han Solo, Yoda to your Luke, R2-D2 to your C-3PO or even just dress your dog as a lovable e wok.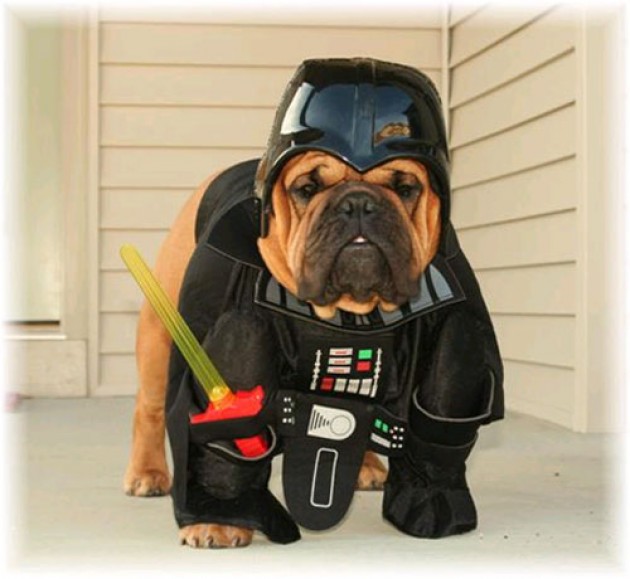 Superheroes – Superheroes are always a good choice as well, and once again it lets you go as a team if you want to do that. You can be Batman and Robin, each with your own mask and cape ready to fight crime. Perhaps your dog can be Superman to your Lois Lane. All you really need is a t-shirt and something to act as a cape and you can make your dog just about any type of superhero for the day.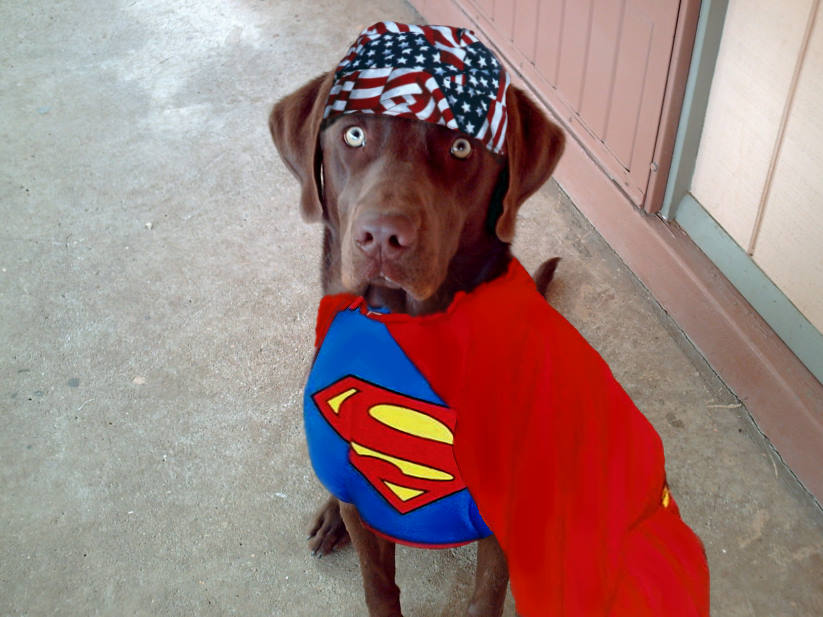 Keep it Simple – For those that may want to keep things simple because your dog does not want to be dressed in an elaborate get up or just want something easy, there are lots of options for you. You can choose a simple Halloween-themed bandanna or collar for your dog for the day. Try a just a bow-tie to fancy your dog up for the occasion. You can even decorate their harness a little bit so when you take them out for a walk it looks like they are wearing a costume.
You do not have to go crazy with making a complicated costume, unless that is something you want to do for a particular look or party you might be going to with your dog. Choose something easy and fun that looks great and it can be perfect for the occasion. Something that else that can be perfect for the occasion is the new cars you can find at your local Nissan Van Nuys dealership. Downtown Nissan has all kinds of new and used cars and trucks that will be perfect for you and your costumed buddy to go out on the town for Halloween.