After all the hustle and bustle, the iPhone 6 and iPhone 6 Plus are finally here. The new iPhone has the critics raving and the users swooning because of its ergonomic design and nifty new operating system. One great aspect of having an iPhone 6 is the ease of customizing it according to individual taste. For starters, here are some great and cost effective offers from Gearbest.com.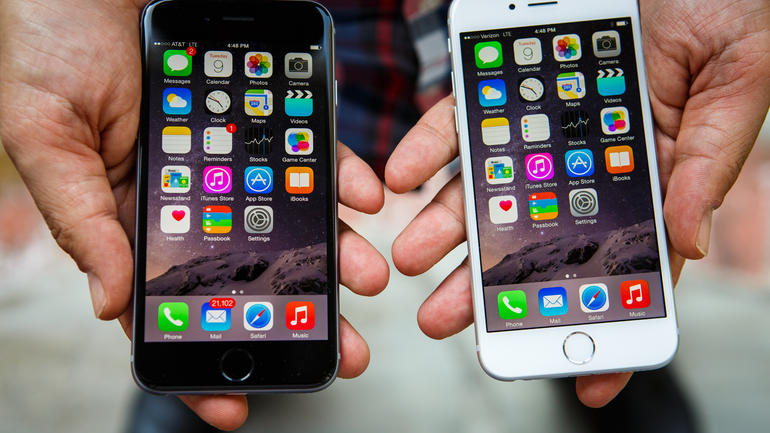 Apart from physical customization of the iPhone, there is a whole world to be explored by getting to know its various new features. These new features are guaranteed to make anyone fall in love with this new iteration of iPhone all over again. Here are some very useful and cool new features that every iPhone 6 and iPhone 6 plus owner should know about:
1080p Video Recording

The reaction of most readers on seeing this subheading would be "1080p Video recording? That's nothing new!" But Apple has truly pushed the boundaries of 1080p video recording this time by introducing 1080p HD at 30 fps or 60 fps. These options ensure that your most memorable moments are captured in crisp, clear details with absolutely no motion blurring. So far, there is no smartphone in the market that can come parallel to this standard.
Connecting iPhone 6 Plus to your HDTV

The iPhone 6 plus has a 5.5 inches 1080×1920 pixels screen which should suffice for most users. But then there are those who would want to display their iPhone 6 plus screen on even larger HDTV screen. This holds true for gamers or people who want to watch videos captured through their phone on a larger screen. Thanks to Apple, this process is now very easy and doesn't require fiddling with wires and guessing about which wire goes into what port. Simply follow the path Control Center -> AirPlay -> Apple TV. The downside (if you can really call it that) is that you'd have to purchase Apple TV worth $99 and be in the same room.
Apple Pay

Apple Pay is without a doubt the most ambitious and praise worthy feature introduced by iPhone 6 series. It essentially turns your iPhone 6 and 6 plus into a mobile wallet and is compatible with Visa's PayWave, MasterCard's PayPass, and American Express's ExpressPay terminals. Using the NFC antenna in your iPhone 6, you can stand near a contact-less reader placing your finger on touch ID. Your iPhone will do the rest by sending the payment information in a secure and confidential way.
These features are only the tip of the proverbial iceberg. There are a lot of inherent new features that make it a share joy to own an iPhone 6. If you still have a craving to physically customize your iPhone, you can have a look at more iPhone 6s cases here. Good luck and have fun with your new iPhone 6!