Keeping up with the latest fashion trends does not have to be an uncomfortable or painful experience. Everyone wants to look their best when they are at their workplace, when they're entertaining others or when they are socialising. You may be wearing an outfit for many hours at a time, so it's important to take into account how comfortable an outfit is before purchasing it.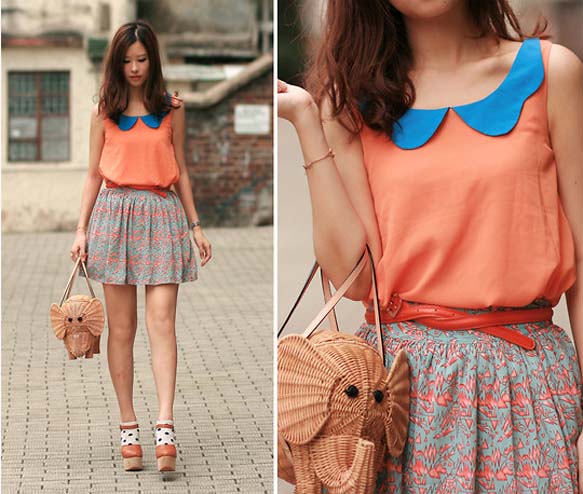 The fashion industry continues to evolve. Many of the leaders in this industry have realised that it's important to be able combine fashion and comfort for most customers who wear their clothes in the real world. This can be achieved as follows:
Know your Feet and Wear the Appropriate Shoes
Shoes are one of the most fashionable, yet uncomfortable items we can wear. Know your feet and avoid wearing shoes that squash them. Certain brands are more comfortable than others and may suit you more than other brands.
Different people have different foot shapes and foot sizes. Know your foot shape and measure your feet regularly. Some people's feet grow as they get older. You don't always have to wear flat shoes to remain comfortable. Alternatives include platform heels, wedges and boots which give you height and are still comfortable. Other comfortable types of foot wear such as sandals and sneakers can also enhance a more casual look.
If you have to wear heels, don't wear them for too long at one time. There are some situations where you may need to wear heels and don't have any other option. In this case, use orthopaedic pads, especially if your heels offer you very little support.
Wearing Layers for different Social Situations and Weather Conditions
Layers of clothing can serve two purposes. First of all they look great at certain times of the year, especially if you spend a lot of time outside. Secondly, layers help you remain warm and comfortable during fall and winter when this type of clothing is extremely popular.
Combining Fashion and Comfort in the Work Place
The workplace is one of the main places you need to get the balance right between fashion and comfort. You want to look great at work, but also want to wear clothes that will be comfortable and practical to wear throughout the day. It's a good idea to get some fashion and comfort inspiration from friends or fellow workers and see what works for them. Make sure your outfit is suitable for your body type and wear appropriate accessories.
Travel in Style and Comfort
Most people love to travel in style. Traveling takes time so it's also important to ensure that you travel in comfort as well. Wear multiple layers, especially if you will be travelling from one type of climate to another when you reach your destination. Reduce the number of accessories you wear such as jewellery when you're travelling. You may need to bring a matching bag or backpack to carry any essential fashion items such as sunglasses, lipstick and other similar accessories that you don't want to include in your luggage.
Oversize Knits and Roomy Trousers
Some types of clothing and clothing combinations never fail to be fashionable. Oversize knits and roomy trousers fall into this category and are suitable for individuals of all shapes and sizes. Oversize knits and roomy trousers give you a casual, fashionable look. These items are suitable for a wide range of people from those with no money worries to those who may have to avail of credit consolidation and don't have a huge budget to spend on clothes. These clothes also serve a practical purpose, especially as the fall and winter seasons approach.
Some people believe you can't combine fashion with comfort. However this doesn't have to be the case. Many popular, fashionable products are now designed to be comfortable, just as much as they are designed to be fashionable.