8. Van Gogh Museum in Amsterdam, Netherlands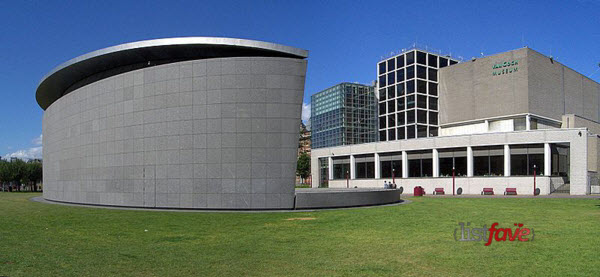 This museum holds the largest collection of Vincent Van Gogh's work in the world. It also features work from other 19th-century artists. It includes Van Gogh's popular paintings including Irises, Sunflowers, The Bedroom and a number of self-portraits.
Also in Amsterdam there's the Rijksmuseum, which houses Rembrandt's The Nightwatch along with much more of his and his students' work.