Picking a career path can be a pretty tough choice to make if you have no idea what motivates or interests you. Even when you do have a general idea of where you'd like to see yourself in a few years, decision-making can be paralyzing when there are too many cool options to choose from. Sometimes, you might even find it overwhelming to discover that there are jobs out there that you didn't think even existed, or had anything to do with a particular field of interest.
For those of you considering a career in the auto industry, you'll probably be surprised to discover that this is one of those fields that does in fact offer a dizzying array of different opportunities. Don't stress about it too much though! Here's an overview of what the industry looks like today – and how you can prep to be a part of its future.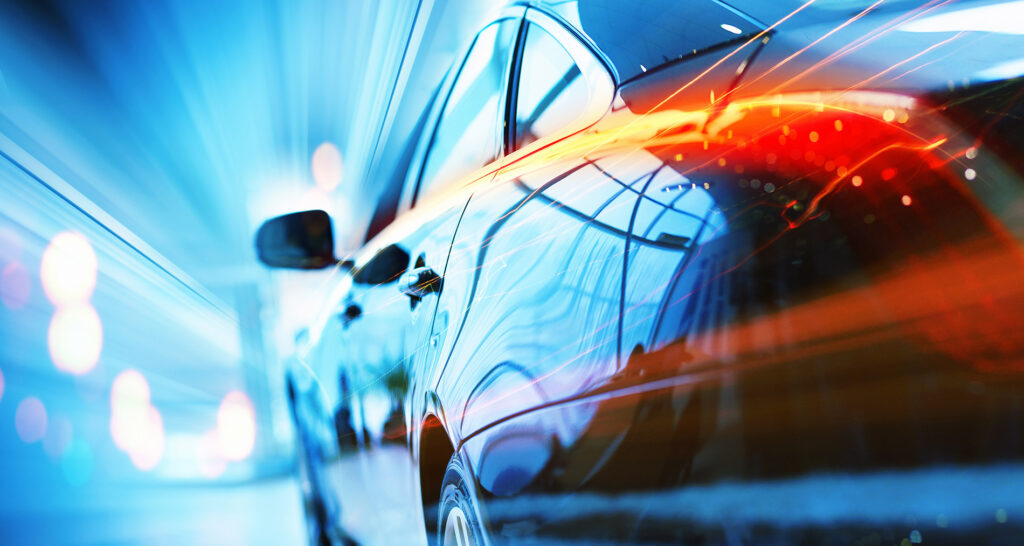 Currently Popular Automotive Jobs
If you're thinking I need a job now, the good thing about this field is that there are a lot of entry-level positions that are open to anybody with a high school diploma and some level of technical experience. That said, if you decide to attend college or university, your chances of getting a job – and a better paying one at that – will only improve. In fact, most jobs can only be held by a person holding a certification of some sort.
Currently, you can aim for a job as an automotive technician, automotive painter, auto detailer, auto parts handler or machine shop professional, as long as you hold a high school diploma. Naturally, strong technical skills and knowledge are a bonus. Try to also list any previous related experience, whether it was working on a pet project at your school's auto shop after school or a summer internship at your local Ford dealer, as this may be a requirement for some positions.
While certification isn't always necessary, you should consider attending some sort of technical course or program beyond high school in order to be a stronger candidate for employment – and for your own future growth. For example, maybe one day you'll want to be a designer, in which case you've pretty much got to at least consider Art Center College of Design in California. They offer the oldest transportation design program in the country. The graduates of this four-year intensive program end up in design studios all around the world… the Hyundai Ioniqs and the Ford Explorers of this world didn't design themselves, after all.
Of course, you don't have to get that intense either! If you hold a high school diploma and decide to get a mechanic certification (which definitely shouldn't take four years to complete) you can then work as an automotive mechanic. If you do want to get really crazy, though, consider a mechanical engineering degree. For example, the University of North Carolina in Charlotte, North Carolina, offers exactly that, with a focus on the world of racing. If you're more into legacy cars rather than racing, you might even consider a bachelor's degree in automotive restoration, which is only offered by McPherson College in Kansas.
Either way, a certification of some sort is required to become an automotive mechanic. This is because you'll need to be able to deal with the electronic side of things as we roll into the future, since cars are becoming much more technologically advanced in shorter periods of time. Everything from the batteries of electric or hybrid cars to the windshield-wipers will require you to be comfortable with electronics.
On that note, auto electricians are in demand now – and this demand is only growing. You'll need an associate's or a bachelor's degree in the appropriate fields to get in on this track. Automotive consultants and auto body technicians will also need the appropriate associate's or a bachelor's degree.
For anybody interested in becoming an automotive controller, you'll be in it for the long haul; this career path requires you to graduate with a bachelor's degree in finance or in accounting, and then gain five years of experience with Generally accepted accounting principles (GAAP) before being qualified to apply for such a position. But hey, if you're serious about it, then at least you've got a ten-year plan for the future!
Top 10 Automotive Jobs of 2025
Speaking of planning for the future, for those of you who are looking to make more future-oriented career moves, General Motors recently made some predictions about what the industry will be looking like in 2025. From what it looks like, things are going to be more stable from here on out, as technology begins to play a more important role in this industry. This in turn leads to higher demand for workers with the right skills and knowledge. Here are GM's top 10 job picks for the future.
Electrical Engineers – We already briefly mentioned that electrical engineers are more in demand today than they have been in the past. Apparently, this is one job that is only predicted to grow more in demand. This isn't much of a surprise, given the growing popularity of cars like Tesla's yet-to-be-released Model 3. If you're looking to make future-oriented moves, just take a look at what the Big 3 are doing. General Motors, Ford and Chrysler have either released or are working on releasing electric vehicles.
Interaction designers – You don't have to be a car enthusiast to get into interaction design, but you'll need to be able to get into the heads of drivers and understand how they work with technology on the road. This is a promising career path for anybody interested in user experience and technology, and luckily it's a transferable skill across different areas of interest. You can learn interaction design at many art schools or universities that offer new media design programs.
Web programmer – Like interaction designers, web developers/programmers/coders are in demand in many different fields. The automotive industry is just one of many areas that are seeing an increase in demand for people with coding skills. You don't need to be a computer science major to become a developer, although it certainly would help in terms of career growth. All around the world, coding academies and boot camps are opening up in order to make programming more accessible to those who don't have time to invest four years into a university or college degree. Either way you go about it, the automotive industry needs web programmers to allow vehicles and their occupants to stay connected to the world at all times.
Analytics expert – For all you car lovers who have a computer science degree, becoming an analytics expert for an automotive company would be an awesome way to put your skills to use in a way that interests you. You'll be able to help make sure that cars get better and better by writing algorithms to prevent problems before they happen, or to offer immediate solutions to drivers when they need them.
Autonomous driving engineer – Autonomous and semi-autonomous driving technology is definitely the way of the future, but somebody needs to make these technologies a safe, feasible reality. Working with other types of engineers, you'll be responsible for making sure that cars can communicate with other cars, and can interact with the outside world. Keep in mind that this is one field that will require a university degree in the appropriate fields.
Industrial engineer – The future of industrial engineers lies in being able to consider sustainability and efficiency when designing and producing vehicles. Consumers are more concerned now than ever about the importance of taking care of the environment. You'll need to figure out a balanced approach to mass-production that is both successful and considerate of the environmental impact.
3D Printing engineer – Once upon a time, prototyping took weeks to complete. Today, 3D printing has advanced to the point where designers and engineers can work with physical mock-ups produced in hours rather than weeks. This leads to better innovation, as companies can invest more into testing their products.
Alternative propulsion engineer – The future of propulsion lies in innovation, and the automotive industry is invested in hiring people who are open for change and experimentation. Thinking of new ways to get cars running is important as consumer tastes change towards products that prove to be better for the environment, without compromising quality.
Customer care expert – Social media has revolutionized the way consumers can interact with companies. Facebook, Instagram, Snapchat are the toys of today, but who knows what'll be the new app of tomorrow… If you have the persona and the skills to manage an online presence across multiple platforms, without losing the warmth of good customer service, this may be the job for you.
Sustainability integration expert – Less is more, as the saying goes. Automotive companies are becoming much more invested these days in using less materials to create better products. For those of you who want to make a difference in terms of how companies deal with real world ecological problems, consider becoming a sustainability integration expert. You'll be able to help create and implement environmentally friendly solutions, to make sure that business runs smoothly without damaging the world around us.