There's a fantastic new phenomenon that's sweeping the world of amateur and professional sports alike right now – the sports social network. The answer to a thousand and one cries of where can I play football, netball, basketball or really any other sport across the board, sports social networks are right now taking the UK by storm. A brilliantly innovative idea that's wholly genius in its simplicity, these new networks basically take everything you know and love about social networking in general and add a strong focus on sporting activities.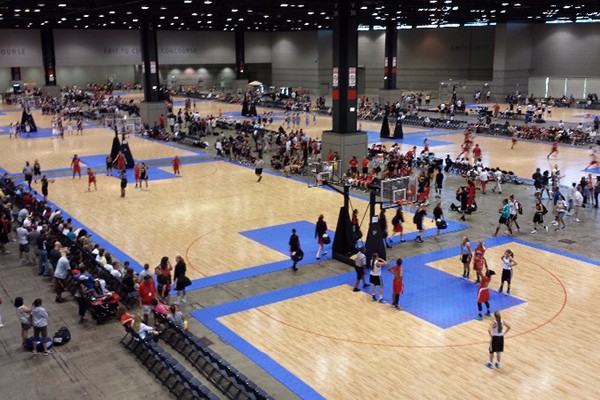 In terms of how it works, it's a pretty similar concept to social networking in general. You build yourself a profile, you make contact with other like-minded folk and you build the kinds of relationships that could lead you to pure sporting nirvana. You can apply to join teams and events, set up your own teams and events or even be invited by those organising sporting events to join up. Quite simply, it's a way of bringing a world of incredible sporting opportunities to your fingertips in a way that's never before been possible.
And to say that sports social networks are going to continue becoming bigger and bigger deals going forward would be an understatement.
All Sports, All Levels
What's uniquely brilliant about these networks is the way in which they cater to all sports at all levels across the board. The web is already full of various football social sites, online tennis forums, web-based golf clubs and so on and so forth – the difference with a sports social network is that it covers literally all bases. Regardless of what it is you're into or what level you're currently at performance-wise, you're 100% guaranteed to find others in exactly that same position as you and with the same interests. The country's sporting community is bigger than anyone could ever truly realise – now there's the chance to reach out to every last member.
A Perfect Starting Point
But of course it doesn't even matter if you've never been anywhere near a sports field in your life – even the most seasoned pros have to start somewhere and sports social networks are the perfect places. Just as pros are given the opportunity to come together and compete at high levels, newcomers with not so much as a day's experience can also come together and have a great time learning the basics. There's no pressure, no fear of embarrassment and nowhere to go but up – starting something new has never been easier!
Uniquely Social
And then of course there's the genuinely social side of the sporting social network – something you might say is vastly superior to that of standard social networking. Why so unique? Well, it all comes down to the simple fact that when you get set up online with these sports services, your intent is to actually go out and play these sports with those you make contact with. By contrast, take a look at just how many people there are in the average person's list of online 'friends' and how many they'll actually ever take the time to meet. With sporting social networks, making meaningful and lasting social connections comes as standard.
Training Opportunities
There's also much to be said for sports social networking for those participating in sports at an organisational or administrative level. For example, there's just as much call for referees, team managers, event organisers and so on as there is for the actual players. What this means therefore is that if you're looking to try your hand at this particular side of sporting participation or have been looking for a way to up you skill levels and experience, this could be just the ticket to make it happen. No matter what it is that you do and at what level, practice makes perfect and sports social networks give you every opportunity to practice on a regular and on-going basis.
The Start of Something Amazing?
Last up, it's really not until you try your hand at something new that you can really get an idea of how much potential you have. Whether it's getting down and dirty on the football pitch, pitting your wits against others on a snooker table or simply coaching others to be their very best, the first steps you take into the world of any sport could be the start of something truly spectacular. And with the support of so many other wonderful people to help you along the way and keep you motivated, it's a pretty fantastic opportunity on the whole.