Your exploration of Cairns can never be complete if you have not experienced living in Southern Cross Apartments, which is among the best luxurious holiday resorts of the place. Staying in holiday resorts, the category to which the apartments belong, are quite different from staying at a hotel although you enjoy the same kind of luxurious living. Your stay at the apartments can become a part of your cherished memory.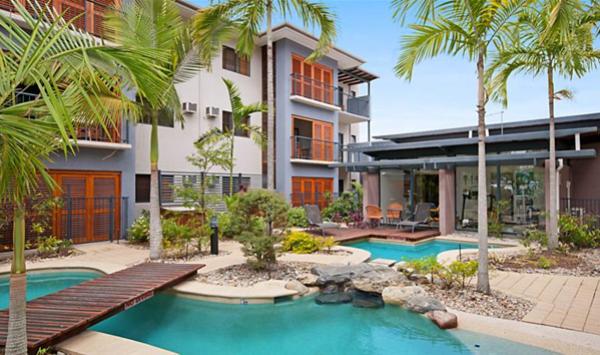 The apartments have been created to provide the most comfortable staying experience laced with luxury, yet reminiscent of living at your own home. It offers the same degree of privacy and the feeling of being at home that can never be offered by even the best hotels. The amenities provided are at par with the best but the uniqueness lies in creating a private space that you would treasure very much.
Buildings
Unlike hotels that are massive and huge in construction, the design and layout of the buildings that comprise the apartments are much smaller, not more than three floors in each. There are four buildings that are situated close to each other and connected by overhead ceilings and pathways. There are individual balconies for every apartment. There are studio apartments and also one bed room and two bedroom apartments that are equipped with the best amenities that can soak you in luxury. The design and layout of the buildings help in creating a homely environment that differentiates apartments from hotels.
Amenities
There is no dearth of amenities in Southern Cross Apartments. The kind of amenities provided is aimed at extending complete comfort and relaxation to the inhabitants so that they feel absolutely at home. What can be better than staying at a home away from home? Swimming pool, spa, gym and landscaped gardens for barbeque constitute the first set of amenities that will attract you. Moving indoors, there are other amenities like air-conditioning, kitchens and cooking facilities, satellite television, access to internet, private balconies and European appliances and laundry facilities. Renting an apartment is like moving your home at a different city; it is so much homely and relaxed.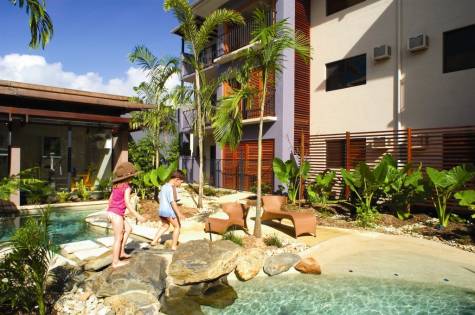 Creating a Base
To meet the unique requirements of travellers, there are various kinds of accommodation options that you can choose from. Budget travellers, especially couples seeking romantic holiday destinations will be lured by the Studio apartments that are highly budget friendly. This can become an ideal place to enjoy and relax after a hard day's toil in the natural surroundings of Cairns. If you are on a family holiday, you can select between one bedroom and two bedroom apartments.
Location
The location of Southern Cross Apartments is ideal for those who prefer cosmopolitan living. Situated close to the city centre, you can just walk down to the Cairns Esplanade, the Railway station or the Convention Centre. The popular tourist spots like the Atherton Tableland or the Great Barrier Reef are just outside the city and not too far to reach.
Staying at Southern Cross Apartments will make your Cairns tour much more interesting.