With the increasing demand of an integrated and centralized modules in every aspect of the business, SAP has emerged to be the most convenient and efficient software to cater to this demand. Basically, SAP Fiori has three kinds of apps to accommodate different types of requirements at the business level.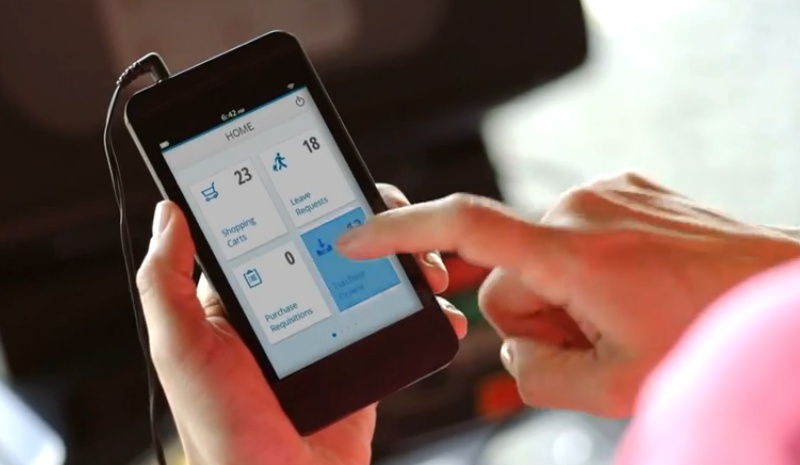 All the SAP Fiori apps can be easily accessed inside the business network or intranet. However, if you want to access them from outside the intranet, ensure that the access is safe and secure.
The basic types of SAP Fiori application include Transactional apps, Analytical apps, and Fact sheets. So, let us look at them in detail.
Transactional Apps
As the name suggests, transactional apps are designed to perform basic transactional tasks at the operational level. For instance, if you want to create an employee's leave request, then this app allows you to do it easily and efficiently. They have user-friendly interface that lets the user easily interact with all the business solutions and processes.
They can run great on SAP HANA database. Nevertheless, they can also be migrated to some other databases with adequate performance.
Fact Sheets
These apps let you view and analyze the contextual information and some important facts about the major objects that are used in your business. They also provide you other kinds of report including drill down reports that let you view it by drilling down into its details.
You can easily navigate from one fact sheet to another. With the help of these apps, you can start the transactions by simply navigating to other transactional apps, or even access the back-end programs directly.
The data that is displayed by these apps is retrieved directly from SAP HANA database via search models. Fact sheets can only run on SAP HANA database and it needs an ABAP stack.
Analytical Apps
These apps are mainly designed to conduct real time operations. Many businesses need real time information to carry out certain tasks or to make a decision at top level of management. So, for this purpose and many more requirements, analytical apps play a major role.
They display the insight of the real time operations of your firm by retrieving and displaying the major figures directly on your browser. They combine the analytical power and data of SAP HANA database with the interface and integration elements of SAP Business Suite.
They offer simplified view on the front end of even the most complex and a large volume of real time information for enterprise control. Sometimes, the business may require reacting immediately to some changes in the market operations or conditions.
At this time, analytical apps can give you a real time view of the Key Performance Indicators and helps you to react instantly to such changes. These apps use VDM (Virtual Data models) and generally run on SAP HANA database.
To conclude, SAP Fiori apps are the most simple and easy to use apps that are available for a wide array of SAP software functions. They can be a great way to add an advanced technology in the workplace and to speed up the entire business processes amazingly!