Buying an engagement ring for one's beloved is a major challenge for most men. If you are considering to propose to your loved one in the days to come, then you need to very selective when it comes to choosing the ring. Here is a guide which you can use to gift her an engagement ring that she always craved to have:-
Look for Light Sizes
If you observe the market trends, you will find that prices usually jump at the quarter-half and full-carat marks. You can avoid paying a premium by opting for a jewelry piece weighing 0.95 carat instead of 1.0 carat. However, the diamond ring may lose weight if it requires repolishing. Therefore, you should look for light sized rings.
You may have to Compromise on Some C's
The price of a diamond is affected by four factors-cut, clarity,color and carat. Some experts are of the opinion that cut is the major factor. Diamond rings that come with great cuts can hide drawbacks like less desireable color and clarity. The settings of the ring can also hide specific imperfections.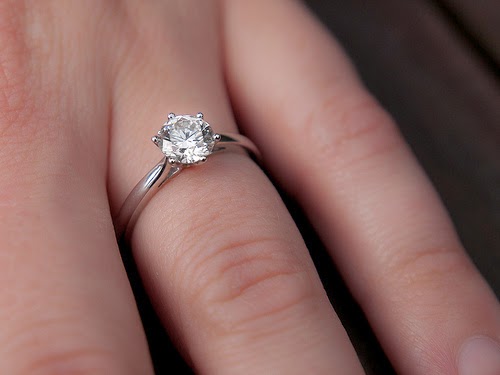 Skip Big Brands
Eminent jewelry manufacturing companies like Tiffany & Co. use trademarked cuts to maximize the brilliance of a stone. So, they often charge a price premium of 10% for marketing. However, though the stones are usually of high quality, the added price doesn't always ensure added quality.
Judge Other Qualities
Apart from four Cs, grading reports also take to into account qualities like fluorescence, which can make a diamond appear blue or milky when exposed to certain lights. Lasers are applied on some stones to do away with imperfections and so they are normally cheaper as compared to others. However, it would be wise on your part to stay away from enhancements like filings. This is because they might affect a stone's quality in the long run.
Opt for Fancy Shapes
Traditionally, round diamonds have been the most popular choice for engagement rings. So, they usually have a premium pricing. You can save a considerable amount by going for other shapes such as hearts, marquise and ovals. Fancy shapes look bigger than round shaped diamond rings of same weight.
Estate Jewellery can be a Good Option
There are many old diamonds of high quality available in the market that come at an affordable price. But make sure to have such a diamond ring reviewed by an independent appraiser before buying.