Speed is a major concern during website development, but focusing solely on it might hurt your ROI. In the early stages, you have to focus on finding the right market for your product. Put your user base and your product first before you consider your website speed.
To make the process easier to digest, software engineer Angela Zhang shares her thoughts on the best time to think about website speed.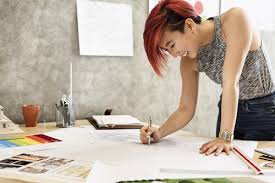 You receive complaints about your website's speed. If you are receiving bug reports, it's one clear sign you need an upgrade.
Your target market goes includes visitors from areas with a slow internet connection. Urban areas in most developed countries have access to impressive internet speed. However, it's different for users in other locations.
You need to create a website to improve user experience wherever your visitors are in the world. Check out this for inspiration on pursuing website development projects in developing nations.
Your mobile traffic is higher. Google's web performance engineer Ilya Grigorik emphasized the importance of resilience and speed for all websites. This will continue to stand true even if a website owner believes all users are on a 4G LTE connection. This is a safe assumption since a 4G connection is not always available especially inside elevators and subways.
In many rural areas, only a 2G connection is available and the reception is unreliable. Hence, your website needs to focus on speed to evoke positive user experience.
Your server cost is expensive. Your serve costs indicate how efficient your website is. If this expense is too high, your website still can still be optimized or you are fetching too much data.
Speed is just one element to consider in creating websites, beef up your knowledge with these aspects of website development that all businesses need to know.