If you're in charge of the office Christmas party, you have quite a responsibility on your shoulders! People expect a good party as a reward for the hard work they've put in throughout the year, and especially in the weeks running up to Christmas. On the other hand, unless it's managed carefully, a Christmas Party can encourage unprofessional behaviour that creates difficulties in the office into the New Year.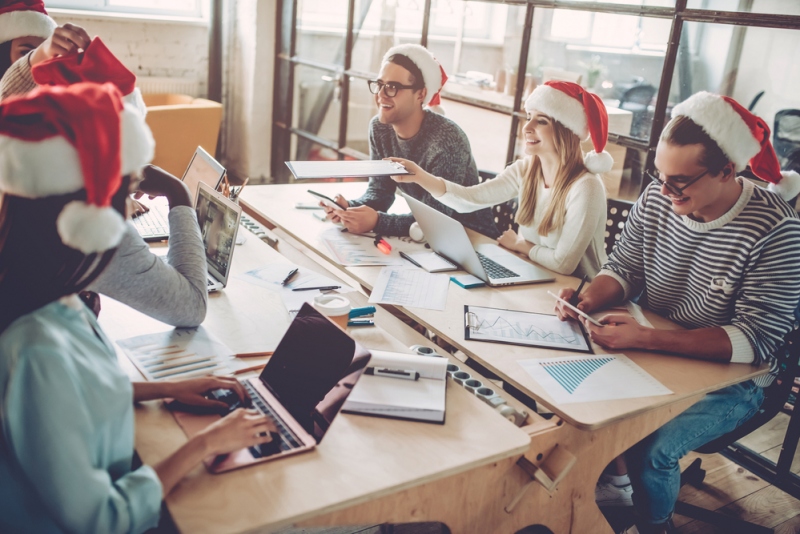 While each individual is responsible for their own behaviour, as the person in charge there are some steps you can take to encourage everyone to have a good time without taking things too far.
Venue
Your first step is to find the right venue. When you look for Christmas party venues, London has plenty to show you, but you need one that will encourage the guests to have a good time without getting out of hand.
Thank about the needs of your company: the available budget and the necessary capacity will make a lot of your decisions for you. If you're concerned about guests behaving themselves – perhaps based on conduct at previous parties – it might be wiser to hire a venue without a bar. This saves money and allows the company to provide liquid refreshment at a rate they consider reasonable.
If you don't have any cause for concern, booking an area in a bar or a club might be a good fit for the sort of night you have planned, but it's important to bear in mind the needs and preferences of the employees who are attending: if it's a smaller company you'll know them quite well so you'll know if the most fun will be had by all with a night of dancing, or simply a few tables in a pub with a tab and games to play!
Organisation
Make sure you inform people well ahead of time when the party is due: December is a busy social season whether people are celebrating Christmas or not. Make sure everything is clearly communicated: not just time and location, but the sort of party it is, dress code, whether partners are welcome and if there are complimentary drinks or food – confusion over any of these could create embarrassment for either you or the company. People bringing partners who can't be accommodated, or being the only one not to bring a partner could create ill feeling very quickly, as could people who don't realise food isn't on offer and haven't made their own arrangements!
As long as you have these arrangements firmly in hand, you'll be assured of a great office party that everyone can enjoy!