Everyone has a journey. Which means everyone has their own personal story. Ray Ban, one of the most renowned eyewear brands in the world, has a history that might just surprise you.
Today, Ray Ban is a popular eyewear brand that screams luxury to consumers. Its daring ad campaign, 'Never Hide' which exploded onto our screens back in 2012 made a bold statement about staying true to yourself. Ray-Ban Sunglasses appeal to those who strive to follow the latest fashion trends. They invest to make a statement.
In 1999 it was a different story. The 'Never Hide' campaign and its message, 'stay true,' could not have been more misaligned to the brand. The eyewear giant had suffered a massive decline in popularity. As a consequence, the once deluxe brand could now be found in petrol stations and convenience stores, priced at just $19. Its good name had slowly been eroded by the poor quality of its products, with Bausch& Lomb desperately trying to cut back on their manufacturing costs. Ray Ban lost their 'American culture' status and had leaked into the mass-market.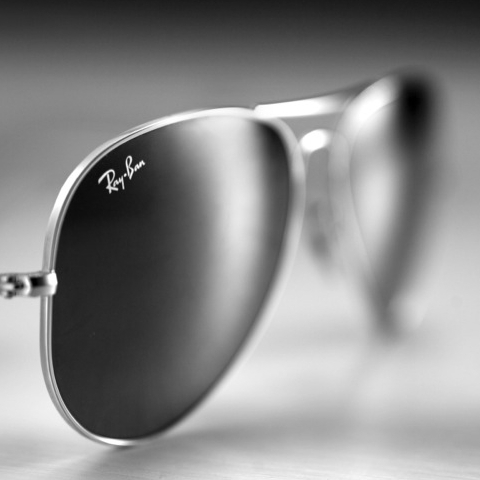 When Luxottica bought the rights to the Ray Ban trademark towards the end of 1999, there was a limited time frame in which they could turn the brand around. Thankfully they took the necessary steps to resuscitate the flailing brand.
Luxottica made the difficult decision to pull Ray Ban products out of 13000 low end stores. If they didn't remove the branding from these types of stores, the once famous eyewear brand would never recover its true identity.
A luxury brand isn't luxury if the product doesn't justify the price tag. Luxottica were very quick to upscale the level of quality promised to their customers.
Luxottica didn't want to hit a ceiling in terms of making profit. Their aim wasn't to restore Ray Ban back to its exact form back in its glory days. No, they wanted to expand their offering. They did this by introducing prescription sunglasses- something that the brand had neglected since the very beginning. Fast forward to 2015 and Ray-Ban Prescription Glasses accounts for 30% of Ray Ban's profit.
Luxottica managed to navigate Ray Ban back onto the right path, reuniting it with its true self. Ray Ban remains one of the few brands to have slipped into the wide consumer chasm that is the mass market and bounce back bigger and better than ever before.
2012 'Never Hide' campaign
It could be suggested that Ray Ban's own personal experience could have directly influenced the message behind the 'Never Hide' campaign. When Ray Ban turned its back on its own luxury status and past success it became weak. Their true message was lost and this dragged them into a downward spiral.
The 'Never Hide' campaign focused on ordinary people, a calculated shift away from celebrity culture. The posters and TV adverts featured everyday people wearing the Ray Ban brand; a cowboy in a bullring, a police officer surrounded and a white DJ in a black club. The message was simple. Stand out, embrace your individuality; do this by putting on a pair of Ray Bans.
However, the most iconic image to come out of the Never Hide campaign featured two gay men walking down the street in 1940's New York City. With one of the men wearing a pair of Ray bans, they walk down the street with confidence, ignoring the disapproving looks from those around them. Clearly, the couple were just ahead of their time. The Never Hide campaign was a huge success, promoting the brand's bold message for several years.
Ray Ban has its own story. They have embellished and modernised their story. Successfully sharing their lesson with the world; 'be true to yourself.'
Ray Ban have stood by their message in their new advertising campaign 'It Takes Courage,' which was launched in April of this year.