The primary role of a legal secretary is to provide administrative support to legal professionals such as barristers, solicitors and legal executives. He or she has the responsibility to ensure that the solicitors office or chambers runs as smoothly and efficiently as possibly.
Difference Between A Legal Secretary and A Barristers' Clerk
A barristers' clerk and legal secretary have slightly different roles, a clerk is responsible for the business activities of a barristers' chambers. A clerk will need to be familiar with marketing practices, financial management, court procedures and court etiquette. To become a clerk you will need to show commercial acumen, some legal knowledge and strong interpersonal skills. A legal secretarys' role will have more of an admin focus.
Becoming Qualified as A Legal Secretary
To become a legal secretary it is not important to have a law degree, some solicitors or barristers have started their careers as secretaries or clerks and shown such promise that their employers have sponsored them to progress their legal careers further. It is not always possible to progress your legal career in this way, barristers and solicitors may find this to be a conflict of interest. If you wish to become a legal secretary you will need good reading, writing, typing and interpersonal skills to get further ahead of the field you may find it beneficial to gain some relevant qualifications.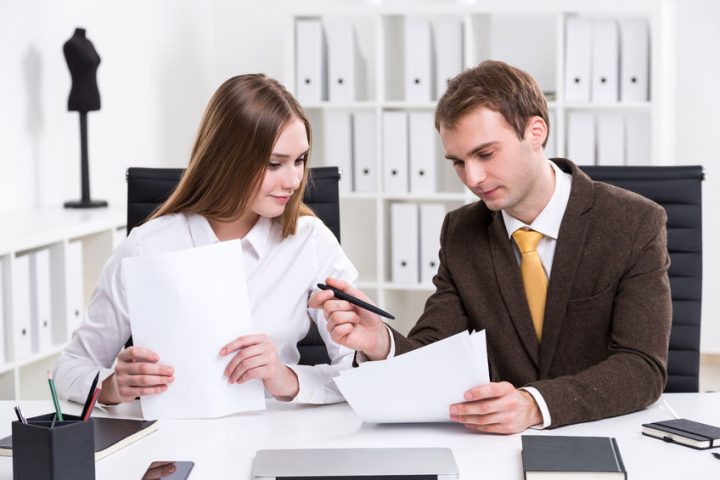 CPD Accredited Training
CPD accredited training and courses will help to ensure that your academic and practical qualifications do not become out of date. CPD training will allow you to continually up or re-skill yourself, regardless of your current occupation, your age or level of education.
CPD stands for Continuing Professional Development, CPD accredited courses conform to required CPD standards and benchmarks. Regulatory and professional bodies such as the Law Society and the Solicitors Regulation Authority have been established to ensure that services received by clients meet a required standard, the Law Society and the Solicitors Regulation Authority both recognise CPD accreditation. CPD accredited legal secretary courses enjoy good reputation within the legal industry.
CILEx Courses
Founded in 1892, The Chartered Institute of Legal Executives (CILEx) is a professional association that represents more than 20,000 trainee and practising Chartered Legal Executives. The institute works closely with The Ministry of Justice and is recognised in England and Wales as one of the three core approved regulators of the legal profession. The Legal Services Act 2007 requires approved regulators to separate their regulatory and representative activities. The act requires regulation to be carried out independently and free from interference by the regulator so CILEx courses are regulated by CILEx regulation.
CILEx accreditation is highly prized and the courses are widely recognised as the industry standard when it comes to legal secretary and legal support staff training. CILEx courses are considered thorough, they cover a broad range of practical skills that a person needs to be an efficient legal secretary. CILEx courses are taught by qualified lawyers. CILEx courses will help to increase your job prospects and confidence. CILEx courses include the accredited legal secretary course (CILEx level 2), CILEx legal secretary course (level 3) and the legal PA diploma (combined with CILEx level 3).
This post was written and supplied on behalf of Souters, Souters provide business and office skills training they have a choice of courses for anyone who is asking themselves how do I become a legal secretary?