Keeping the body fit and fine has become one of the major goals in almost everyone's life. However, in order to achieve this goal, it is necessary that you take help from the professional trainers since they are well aware about the type of exercise that not only fits with your requirement, but will also prove beneficial to tone your body.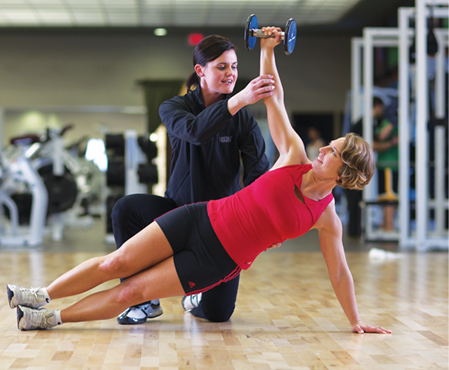 Why do you Need Personal Trainers
There are many reasons as to understand why it is necessary to take help from the personal trainers to continue with the fitness program. Here are some of the reasons that can make you understand the importance of instructors.
The fitness buddy or otherwise known as trainer will not only help you with your exercises, but will always keep you motivated to complete the routine of the day.
Even though they are the workout buddies, they will restrict you from slaking off or taking longer breaks to escape from tiring routine.
They always make sure that you do not skip any posture or cheat any procedure assigned in your daily routine.
If you are looking for longer time exercises or limited time duration exercise routines, then they will make sure to come up with the procedure that might fit well with your requirement. Every exercise package that they decide based on your time interval always guarantee you promised results within promised time.
Selecting the Physical Trainers
There are many requirement criteria, which your trainers should fit into before you settle with one. Here is some of the requirements list.
Should be updated with Recent Methods
Your trainers should always stay updated with the new techniques and procedures that are recently introduced by the experienced fitness trainers. The updated certificate can make your work easier in scrutinizing the ones, who can offer excellent program within your budget range and also within the time duration that you can afford.
Take the Responsibility
Every time you join for gym sessions, especially for the early morning timings, it becomes your responsibility that you do follow the strict schedule and are ready to give up your morning sleep. Even though no one in your home will notice that you're still on bed and have not reached your gym yet, it should be the responsibility of your instructor to make sure that they contact you and make you not skip your classes, instead of taking a leave thinking that you won't be making it to the sessions.
Preventing Accidental Injuries
When you think about gym, then there are many things that might come to your mind such as the heavy equipments, the lighter metal pieces used for minor workouts, etc. It becomes the responsibility of your gym instructor to make sure that you are handling the equipments not only the way you should, but also in a safer way.
Gym is a space where you are more exposed to accidental injuries. Hence, it becomes the work of your instructors to make sure that your routine is safe. The fitness teachers from the exclusive services for personal training in Dubai are available to contact through their websites to get some useful tips.