The mid-western state of Maharashtra is India's third largest state by area and home to the thriving, world-renowned city of Mumbai, formerly known as Bombay.
Maharashtra is a region of ever-changing landscapes, from dramatic mountains and lakes to miles of coastline and thriving metropolises. It is for this reason that Maharashtra cuisine is incredibly diverse.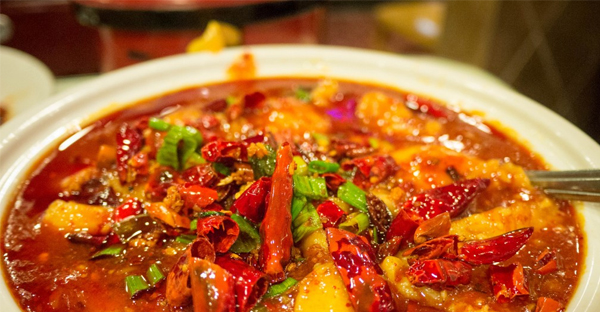 The people of Maharashtra enjoy hot, spicy food and regularly use ingredients such as garlic and ginger in their cooking. Goda Masala is a spice blend unique to Maharashtra and is added to many of the region's staple dishes to enhance both the flavour and aroma.
For breakfast, many local people like to eat Pohe, a simple snack made using flattened rice. There are many variations of Pohe, for instance Batata Pohe made with diced potato, Kanda Pohe made with onion, and the slightly more complex Dadpe Pohe made with lemon juice, ginger, coconut and fresh, green chillies. Locals will often offer this snack to any guests visiting their home.
Another delicacy synonymous with the Maharashtrian city of Pune is MisalPav. This is a water-based curry comprising of lentils that are topped with raw onion, tomatoes and potatoes. The dish is extremely spicy due to the addition of green chillies, mustard seeds, turmeric and red chilli powder, as well as the Maharashtra spice blend. Most people serve MisalPav with a generous dollop of cooling yoghurt.
Another lentil-based dish is Aamti, which is also known as Maharashtrian Dal. This is a hearty and wholesome dish, with some locals eating it every day. A number of lentils can be used to form the base of this dish, for example fried balls of Dal (known as GolyanchiAamti), Chana Dal (KatachiAamti), Tur Dal, and red lentils (MassorAamti). Although Aamti is a savoury dish, cooks often add jaggery to give it a sweet twist. To serve, the lentils are poured over a pile of steamed rice and ghee is smothered across the top, giving the dish a shiny glaze.
One of the region's most-loved meat curries is Rassa, which can be prepared using mutton, lamb, chicken, goat or fish. The dish originates from the Kolhapur region and is incredibly juicy in its consistency, hence the name 'Rassa,' which translates as 'juicy.' If you sample Rassa in Kolhapur, it will always contain mutton as the main ingredient. This is because the area is renowned for producing high-quality mutton. Rassa is a fiery dish given heat through the use of red hot chillies. The Vidarbha region produces its own version of Rassa, called 'PandhraRassa,' which uses chicken for the meat and has a yoghurt-base. Don't be fooled, though: the dish may contain yoghurt but it still packs a spicy punch.
Maharashtra cuisine is diverse and intriguing, reflecting not only its climate but the people who live there. If you're eager to sample food equally as tongue-tantalizing, make your way to one of London's fine Indian restaurants. The chefs there use seasonal ingredients to prepare authentic Indian fare with a modern twist.